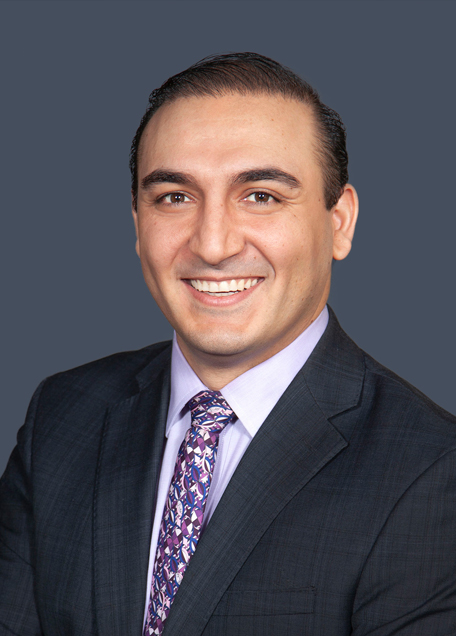 Arash Foroughmand
Associate Attorney
Mr. Foroughmand, Associate Attorney, represents self-insured employers, third-party administrators and corporations, appearing before WCABs throughout Southern California. He develops legal strategy for discovery, investigation, conferences and trials, and has a keen ability to analyze complex medical records.
Before joining Michael Sullivan & Associates, Mr. Foroughmand was an Associate Attorney with Graiwer & Kaplan in Los Angeles, representing applicants in their claims for workers' compensation. He was part of a small team of attorneys handling a large caseload from inception to resolution. He managed all medical matters, including reviewing reports and recommendations by treatment providers, and performed valuation assessments for quick resolution of cases. He negotiated settlements, attended conferences and trials and maintained client communication throughout the course of litigation.
Mr. Foroughmand began his legal career at the Law Office of Lydia B. Newcomb in Brea, where, as Associate Attorney, he was part of a team representing The Hartford in workers' compensation defense. He developed expertise handling cases-in-chief and lien litigation, partnering with insureds and claims handlers for optimal outcomes. He also developed and presented continuing legal education seminars about litigating liens and anti-fraud statutes. He twice received a Trial Ready Award from The Hartford, and was recognized by the company as Customer Service Lien Attorney of the Year and Top Closer.
Mr. Foroughmand received his Juris Doctor degree from Thomas Jefferson School of Law in San Diego, where he won a Witkin Award for Academic Excellence in Legal Research and was also a member of the Middle Eastern Law Students Association. While in law school, he graduated from the San Diego County Citizens Academy in criminal justice. He received his undergraduate degree from the University of California, Irvine.