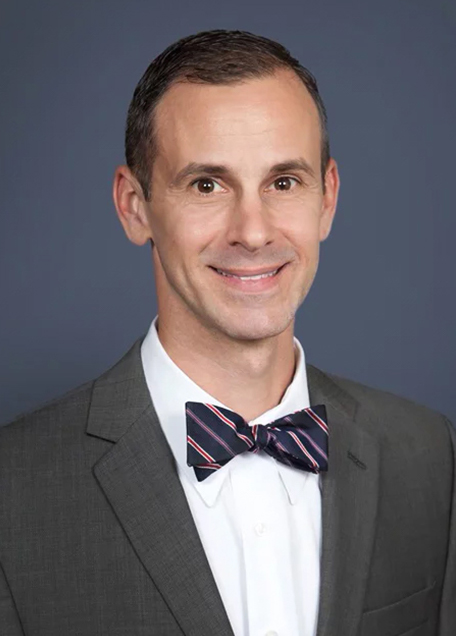 Chad Derby
Senior Attorney
El Segundo Office
tel: +1 310 337 4480
fax: +1 844 910 1850
email: cderby@sullivanattorneys.com
Mr. Derby, Senior Attorney, represents insurance carriers, self-insured employers and public entities in all aspects of workers' compensation. Before his promotion, he was an Associate Attorney in the El Segundo office.
Before joining Michael Sullivan & Associates, Mr. Derby was an Associate at Stockwell, Harris, Woolverton & Muehl in Los Angeles, where he represented insurance companies and employers in all aspects of workers' compensation defense and liens, litigating complex, multiparty cases. He also handled pro per matters for successful resolution and release of liability.
He was an Attorney at Lewis Brisbois Bisgaard & Smith in Los Angeles, practicing workers' compensation defense. He gained significance experience litigating case-in-chief and AOE/COE claims. As an expert in SB 863, he conducted seminars for claims examiners and employers on that legislation, as well as lien regulations and case law.
Mr. Derby practiced workers' compensation defense as an Attorney at Dietz, Gilmor & Associates in Long Beach shortly after serving as a Certified Law Clerk for the Los Angeles County D.A.'s Office, Central Preliminary Hearing Division, conducting research and assisting staff attorneys with witness scheduling and preliminary hearings. As Research Assistant at Southwestern Law School in Los Angeles, Mr. Derby worked on technology cases for Prof. Michael Scott, gaining expertise in copyright infringement, Fourth Amendment and Electronic Privacy Act matters.
Before attending law school, Mr. Derby was Manager of Online Services for the Los Angeles Convention and Visitors Bureau. He designed and maintained marketing campaigns for the outfit's digital platform, and built the first DineLA and Restaurant Week websites. As an Information Technology Support Specialist for Liebert Cassidy Whitmore in Los Angeles, Mr. Derby maintained databases for the law firm that specialized in a wide range of employment and business law.
Mr. Derby served as a Business Analyst for the Faculty Practice Group at UCLA Healthcare, preparing financial statements, analyzing trends and assisting the information systems staff in reconciling operations between the data warehouse and the online transaction-based billing system. As Employee Benefits Marketing Manager for Sander A. Kessler & Associates in Santa Monica, Mr. Derby analyzed accounts for the commercial insurance broker, writing business proposals and negotiating pricing with carriers. Mr. Derby also served as a U.S. Navy Fireman E-3 at the Naval Station Great Lakes in Illinois before being honorably discharged.
Mr. Derby received his Juris Doctor degree from Southwestern Law School in Los Angeles, where he served as Chapter President of the Federalist Society, was a member of the Negotiation Honors Program and an Extern for the L.A. County District Attorney's High Tech Crime Division. He received a CALI Award for Legal Research and Writing, and an Alternate Writers Award in the Moot Court Intramural Competition. He received his undergraduate degree from California State University, Northridge, and he holds an Associate degree from Santa Monica College