With the arrival of Thanksgiving and a warm holiday celebration, it's the perfect time to express gratitude for our loved ones.  We can talk about the things we are most grateful for – a loving family, a beautiful home, satisfying work, the opportunity to explore new things.  Even in a difficult year like 2020 with the Coronavirus, we can still count our blessings and visit virtually with extended family.  Thanksgiving is also a wonderful time to check in with older family members, making sure they have everything they need.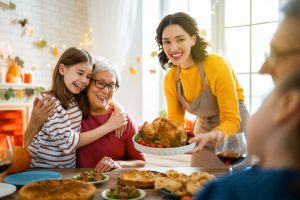 As part of the holiday gathering and in the weeks that follow, some important family conversations can take place.  With your parents, children, spouse and other relatives gathered round, you can talk about your hopes and dreams for the future.  One of the most important conversations you can have is about creating or updating your estate plan.  By planning now for the future distribution of your assets, you're able to make plans in a relaxed and proactive way while you're still in good health.
A meaningful estate plan is one of the greatest gifts you can give to your family because it provides peace of mind and avoids unpleasant surprises later.  At Michael Sullivan & Associates, we have helped countless clients create estate plans customized to their individual family and business needs.  We can do the same for you.  Schedule a 30-minute complimentary consultation to help guide these important family conversations.  Call us at (424)259-2267.  We welcome the opportunity to walk beside you on this journey.