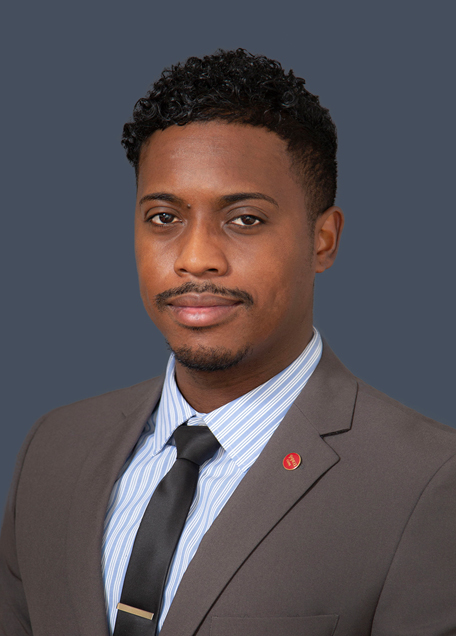 Brandon Cook
Associate Attorney
Mr. Cook, Associate Attorney, represents the defense in workers' compensation claims. He conducts research, drafts documents and correspondence, and assists in discovery and the analysis of medical reporting. He attends conferences, hearings and trials, appearing before WCABs in San Bernardino and Riverside counties. Before passing the Bar, Brandon was a Law Clerk for the firm, assisting attorneys in all matters of workers' compensation defense.
Brandon served as a Law Clerk for Rose, Klein & Marias in Ontario, working closely with the Supervising Attorney on various personal injury matters. Chief among his duties was requesting and answering discovery in civil cases.
He held several positions as an undergraduate and graduate student. He was an Instructor/Assistant Coach at Riverside City College, where he recruited prospective student-athletes from diverse economic and cultural backgrounds. He counseled them about the school's resources and promoted their development in cross-country competition through data analysis. Brandon was a Graduate Track and Field Assistant Coach at the University of La Verne, where he also recruited athletes in addition to managing team travel and coaching high-level events. As a General Technician for Anheuser Busch in Mira Loma, Brandon performed quality control before beer cans were shipped to breweries and warehouses.
Brandon received his Juris Doctor degree from the University of La Verne College of Law, where he received a CALI award (computer-assisted legal instruction) for Trial Advocacy. He was also an Extern for Community Legal Aid SoCal, working in the domestic violence clinic with family law attorneys on client screening, research and case management. Brandon holds a Master of Health Administration degree from the University of La Verne, where he had an externship in the infection control department at Casa Colina Hospital and established the physician follow-up program for compliance in coding. His undergraduate degree is from California State University, Fullerton, where he received a community outreach award for service with Second Harvest food bank.