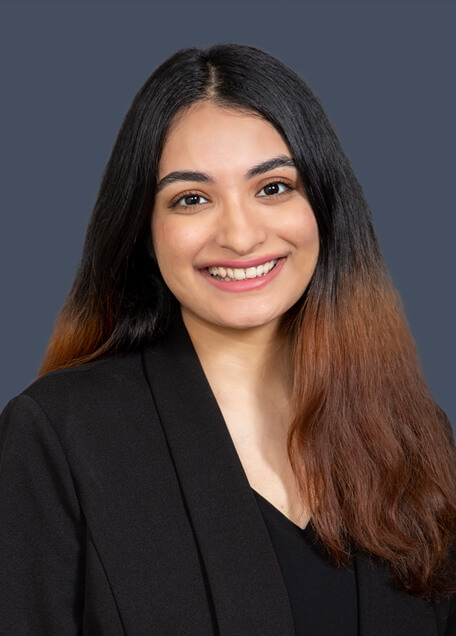 Darakhsha Siddiqi
Associate Attorney
Darakhsha Siddiqi, Associate Attorney, represents insurance carriers, self-insured employers, and public entities in all aspects of workers' compensation. She joined the firm as a law clerk and was subsequently promoted to Associate Attorney.
Before joining Michael Sullivan & Associates, Ms. Siddiqi was the Council Executive Assistant for the Mayor of Irvine Farrah N. Khan. She also served as a summer intern for the UCI Consumer Law and Immigrants' Rights Clinics. Ms. Siddiqi began her career in law as a judicial intern for Commissioner Carmen Luege of the Orange County Superior Court.
Ms. Siddiqi received her Juris Doctor degree from the University of California, Irvine School of Law, where she also served as programming director for the Mental Health Law Society. She holds a B.A. in Economics from the University of California, Los Angeles. Ms. Siddiqi speaks Urdu.