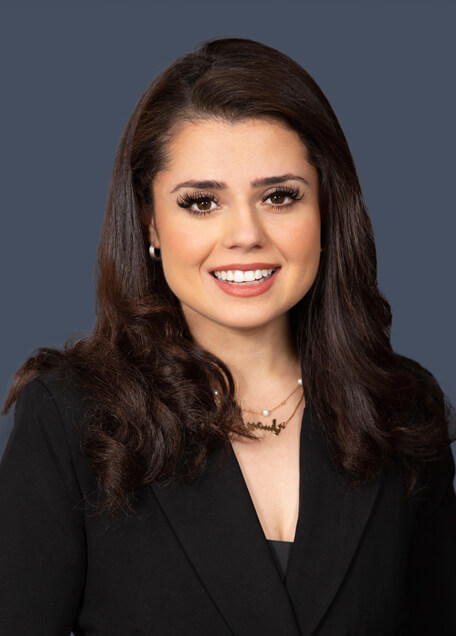 JASMINE BABOLDASHTIAN
ASSOCIATE ATTORNEY
Ms. Baboldashtian, Associate Attorney, represents employers, insurance carriers, and public entities in all aspects of workers' compensation.
Before joining Michael Sullivan and Associates, Ms. Baboldashtian was a Certified Intern at the USD Legal Clinic where she provided pro bono representations to clients of limited means. Previously she served as a legal assistant at McCandless Law, APC, and the Moderate Means Program.
Ms. Baboldashtian received her Juris Doctor degree from the University of San Diego, where she received a Pro Bono Service Recognition with Distinction and a USD School of Law Merit Scholarship. While a law student, she was a member of the Middle Eastern Law Society and a THEMIS Bar Representative. Ms. Baboldashtian also holds a B.A. in Political Science from the University of California, San Diego, where she was a Kappa Alpha Theta Sorority Member and won the Kappa Theta Sorority Scholarship award, as well as Provost Honors.
Ms. Baboldashtian speaks fluent Farsi and intermediate Spanish.