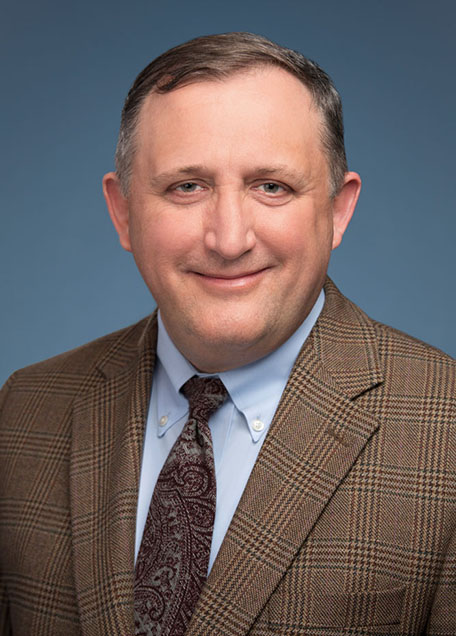 Kyle R. Hansen
Senior Attorney
Mr. Hansen, Senior Attorney, represents self-insured employers, insurance carriers and third-party administrators in all aspects of workers' compensation. He develops legal strategy for discovery, investigation, conferences and trials. He analyzes medical reporting and complex medical records, and resolves lien issues, appearing before WCABs throughout Northern California.
Kyle has been a member of the State Bar of California since 1995 and has practiced exclusively in the field of workers' compensation since March of 2001. He is also a former Board Member of the Association of Workers' Compensation Professionals
Prior to joining Michael Sullivan & Associates, Kyle was a Senior Associate Attorney at Stander Reubens Thomas Kinsey in Sacramento, where he handled all aspects of litigation in workers' compensation defense for self-insured employers, insurance carriers and public entities. He devised case strategy, conducted discovery, drafted documents and appeared at hearings, settlement conferences and trials as well as further developing his expertise in the handling of 132a and serious & willful claims. Kyle also participated in legal seminars for clients and claims professionals.
His 20+ years of practice focusing on workers' compensation began at Hanna Brophy in Sacramento as an associate attorney. He then worked as an Associate Attorney for Stockwell, Harris, Woolverton & Helphrey in Sacramento, where he continued to gain valuable experience in all aspects of workers' compensation including, but not limited in representing employers in 132a and serious & willful misconduct matters.
Kyle first worked in workers' compensation law as Assistant Director of Human Resources for a large dairy manufacturing firm, Crystal Cream & Butter Co., in Sacramento. As the workers' comp coordinator, he served as liaison between outside counsel and insurance companies for all claims and litigation. This experience makes him uniquely qualified to understand the needs and concerns of small businesses in workers' compensation litigation. Under the guidance of the HR Director, he assisted in hiring, and participated in union labor contract negotiations, arbitrations and grievance hearings regarding employee discipline.
Kyle is a longtime Sacramentan. He received his Juris Doctor degree from University of the Pacific McGeorge School of Law in Sacramento, and his undergraduate degree from Georgetown University in Washington, D.C.