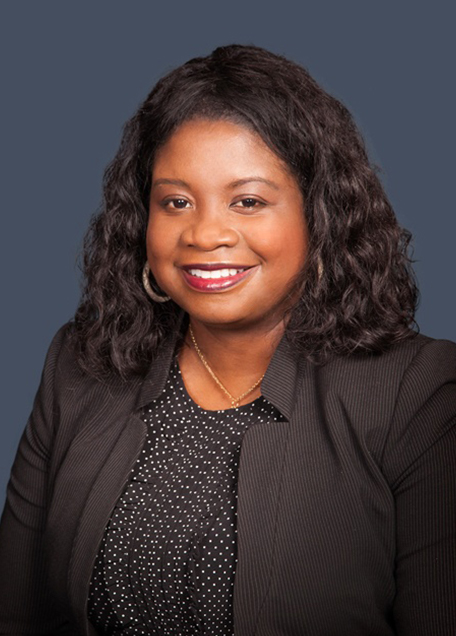 Laureen Charles
Attorney Of Counsel
Ms. Charles is Of Counsel to the firm as a specialist in workers' compensation. Previously, she was Associate Attorney, representing self-insured employers, third-party administrators and corporations in all aspects of workers' compensation.
Before joining Michael Sullivan & Associates, Ms. Charles was an Associate Attorney with the Law Offices of Paul C. Herman in Hermosa Beach, where she handled all aspects of workers' compensation defense from inception to resolution, and specialized in 132a and serious and willful claims. Generally, she was able to close files within 12 to 16 months of referral. She was an active presence at settlement conferences, depositions and mediations, and during part of her tenure here, Ms. Charles practiced subrogation intervention.
As Associate Attorney at Chisvin & Associates in both the Commerce and Santa Monica offices, Ms. Charles practiced workers' compensation defense as well as employment and personal injury law. She was also engaged in business and civil litigation.
Ms. Charles was a Law Clerk with Hamberger & Weiss in Buffalo, New York, drafting memoranda of law and applications of appeal for workers' compensation defense cases, as well as conducting research on occupational disease, stress and fraud. Previous to that, at Seyfarth Shaw in Los Angeles, she was a Paralegal in labor and employment law and workers' compensation/insurance defense, coordinating and assisting with pre- and post-trial support.
Ms. Charles received her Juris Doctor degree from State University of New York, Buffalo, where she received a full academic scholarship. She served externships with the Securities Regulation Clinic and the Buffalo Living Wage Commission, and was Editor of the Buffalo Human Rights Law Review. She was also active in Frederick Douglas Moot Court, and won the Wechsler Criminal Moot Court intramural competition. She served as Treasurer of the International Law Organization, Public Relations Officer of the Buffalo Women's Law Journal and was a member of Phi Alpha Delta law fraternity. Ms. Charles received her undergraduate degree from California State University, Los Angeles.