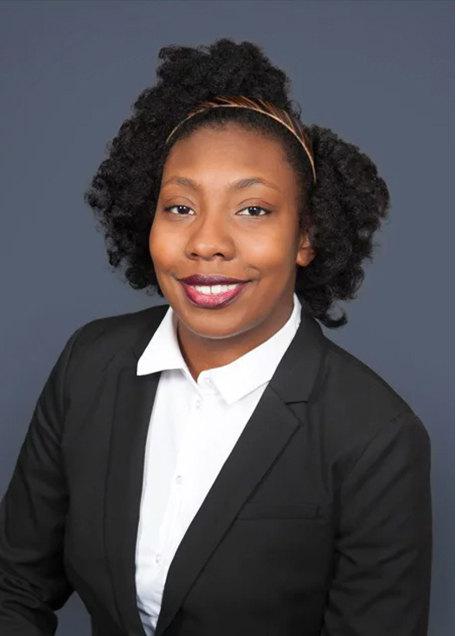 Lauren Collins
Associate Attorney
Ms. Collins, Associate Attorney, represents insurance carriers, self-insured employers and public entities in all aspects of workers' compensation.
Before joining Michael Sullivan & Associates, Ms. Collins was a Staff Attorney for the California School Employees Association in San Jose. She provided legal support for several Association offices throughout the state, advising on labor issues, public record laws and general employment policies and procedures. She filed lawsuits on behalf of the union for violations of the Education and Labor Code, defended the union against claims of unfair labor practices, facilitated legal training and helped labor relations representatives with legal strategy. Ms. Collins began her appointment with the Association as a Labor Relations Representative, providing a full range of labor relations services to classified employees.
Ms. Collins was a Contract Attorney for Key Bank in Cleveland, Ohio, where she reviewed, analyzed and coded loan documents for bankruptcy and consumer law violations. She also determined the enforceability of loans. As a Legal Fellow for the ACLU of Ohio, also in Cleveland, Ms. Collins researched, analyzed and developed legal strategies for high-impact litigation cases ranging from First Amendment violations to employment discrimination. She analyzed pending legislation for constitutional violations, and authored FOIA requests.
As an Executive Office Extern for the California Attorney General's Office in San Francisco, Ms. Collins researched and edited policy initiatives on education and prison reform, consumer law and technology. She also served as an Extern for the U.S. Navy Judge Advocate General in Great Lakes, Illinois, recommending and drafting charges for violations of the Uniform Code of Military Justice. She drafted military instructions and pretrial agreements, wrote responses for military proceedings, congressional inquiries and ethics questions.
Ms. Collins was a Law Clerk at John. L. Burris Law Offices in Oakland, where she conducted client intake and analyzed matters of criminal defense, personal injury and civil rights. She also conducted research and drafted documents. As an Extern for the Hon. Teri Jackson at the San Francisco Superior Court, Ms. Collins conducted research, wrote memoranda and recommendations and assisted with ex parte hearings.
Ms. Collins received her Juris Doctor degree from the University of California Hastings College of the Law in San Francisco, where she was Subscription Editor of the Hastings Race and Poverty Law Journal, and Social Action Chair for the Western Region of the National Black Law Students Association. She received her undergraduate degree from the Ohio State University in Columbus.