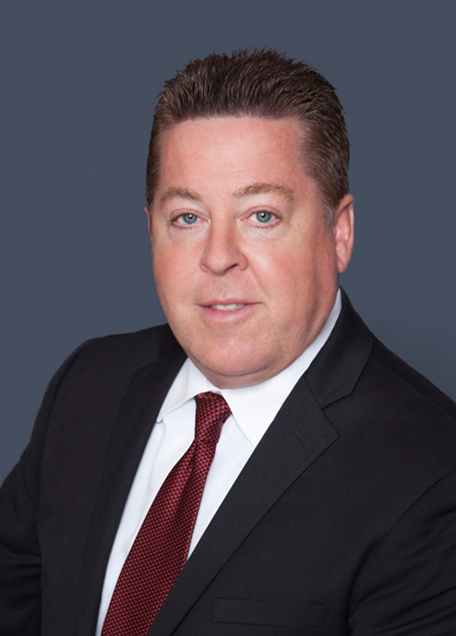 Leo J. McCaffrey
Senior Attorney
Mr. McCaffrey, Senior Attorney, is a Bar-certified Specialist in Workers' Compensation. He represents insurance carriers, self-insured employers and public entities in all aspects of workers' compensation. He appears at WCABs throughout Southern California.
Before joining Michael Sullivan & Associates, Leo was an Associate Attorney at the Law Offices of Brian W. Collins in Redlands, where he practiced all forms of workers' compensation defense, from the initiation to resolution of as many as 100 files. Appearing before WCABs throughout Southern California, he attended hearings, settlement conferences and trials, maintaining strong communication with clients throughout the process. At the Law Office of Pamela Edwards-Swift in Chino Hills, he was also an Associate Attorney, practicing primarily family law. His cases included matters of marriage dissolution, child custody and complicated litigation. He interviewed clients, drafted documents and prepared discovery demands and responses.
As Senior Law Clerk for the Los Angeles County Child Support Services in West Covina, Leo conducted interviews in matters of paternity, child support, welfare and enforcement of liens in awards of workers' compensation. He conducted informal settlement conferences, and attended hearings and trials.
Leo is also licensed to practice law in the state of New York. He began his legal career in the East, as an Associate Attorney at Santangelo, Benvenuto & Slattery in Manhasset, New York, then, with the same title, at L'Abbate, Balkan, Colavita & Contini in Garden City. His New York practices included work as in-house counsel for PRI, a medical insurance company, where he defended claims of carriers' medical malpractice, usually involving complex medical deposition. At L'Abbate, he defended clients against claims of architectural and engineering malpractice, again involving complex depositions and document analysis.
Leo received his Juris Doctor degree from Western State University College of Law in Fullerton, where he was on the Dean's List. He received his undergraduate degree from Hofstra University in Hempstead, New York, and he also holds an Associate degree in Applied Science (paralegal studies) from Nassau Community College in Garden City.