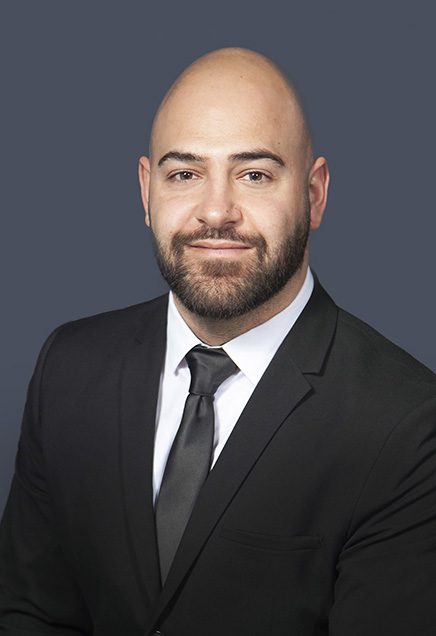 Leon Bassil
Associate Attorney
Mr. Bassil, Associate Attorney, is a certified mediator in alternative dispute resolution. He represents self-insured employers, third-party administrators and corporations in all aspects of workers' compensation. He also conducts training seminars for clients on workers' comp case law, statutes and regulations.
Before embarking on a career in law, Mr. Bassil was an Agent, then Assistant Operations Manager at Bluewave Maritime Agency in San Pedro, representing owners and charterers of Merchant Marine vessels at the Port of Los Angeles/Long Beach. He established and maintained communication with several parties and entities to coordinate vessel schedules and review maintenance records and requirements. His duties as a supervisor of employees and independent contractors expanded to include managing relations among several agencies, including Customs and Border Protection, Immigration and Customs Enforcement, the U.S. Coast Guard, USDA and tugboat services and pilots to ensure that vessels were brought into port via proper procedures. Mr. Bassil also assisted in contract renewal negotiations, and marketing.
Mr. Bassil was Co-Founder/Director of Finance at Elite VII Entertainment in Los Angeles, where he collaborated with a large team of co-workers, partners and independent contractors to produce events. He devised budgets and managed the company's finances, drafted contracts for vendors and venues, managed ticket sales and developed expertise in crisis management.
Mr. Bassil received his Juris Doctor degree from Pacific Coast University School of Law in Long Beach, where he received an Achievement Award from the Student Body Association for producing social and educational events. He also served as one of its Board members. Mr. Bassil received his undergraduate degrees from the University of California, Irvine, where he was a member of the Lebanese Student Association, and from El Camino College in Torrance. He was a member of the Dean's List at both schools.
Mr. Bassil speaks fluent Arabic.