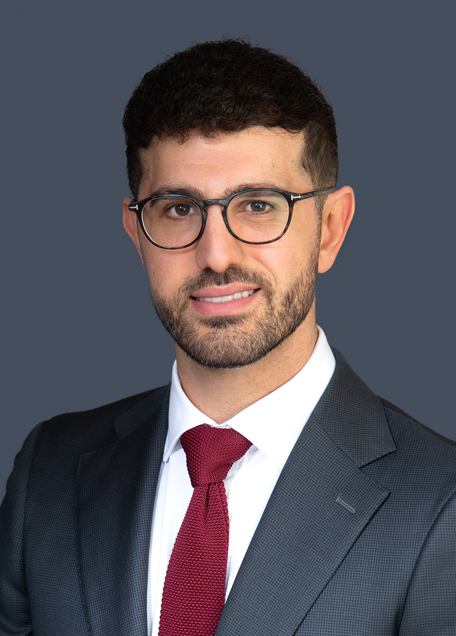 Narek Agabalyan
Senior Attorney
Mr. Agabalyan, Senior Attorney, is a Bar-certified Specialist in Workers' Compensation law. He represents self-insured employers, third-party administrators and corporations all aspects of workers' compensation, from case inception to resolution. He devises litigation strategy, analyzes medical reporting and records, and conducts depositions. He attends hearings, conferences and trials, appearing before WCABs throughout Southern California.
Narek also serves Bridge of Health as pro bono Of Counsel, working on behalf of Armenian children with cancer. He secured the nonprofit's 501(c) (3) status and trademark protection, and drafts donation/sponsorship agreements and charity event liability waivers.
At Stander Reubens Thomas Kinsey in Woodland Hills, Narek was an Associate Attorney managing approximately 70 workers' compensation defense files. He handled all aspects of litigation, from initial case assessment to settlement or trial, maintaining client communication throughout. Narek was an Associate Attorney at Straussner Sherman in Van Nuys, representing applicants in workers' compensation claims. He developed expertise in cases involving SIBTF, 132a, serious and willful claims, and public safety presumptions.
Narek received his Juris Doctor degree from Southwestern Law School in Los Angeles, where he was a Member of the Public Interest Law Committee and the Armenian Law Student Association. He was also a Certified Law Clerk in the L.A. County District Attorney's Office/Preliminary Hearing and Major Crimes unit, where he drafted and argued opposition to suppression motions, interviewed and prepared witnesses for hearings, and conducted research for prosecuting attorneys. He received his undergraduate degree from Loyola Marymount University in Los Angeles, where he was President of the Armenian Student Association.
Narek speaks fluent Armenian.