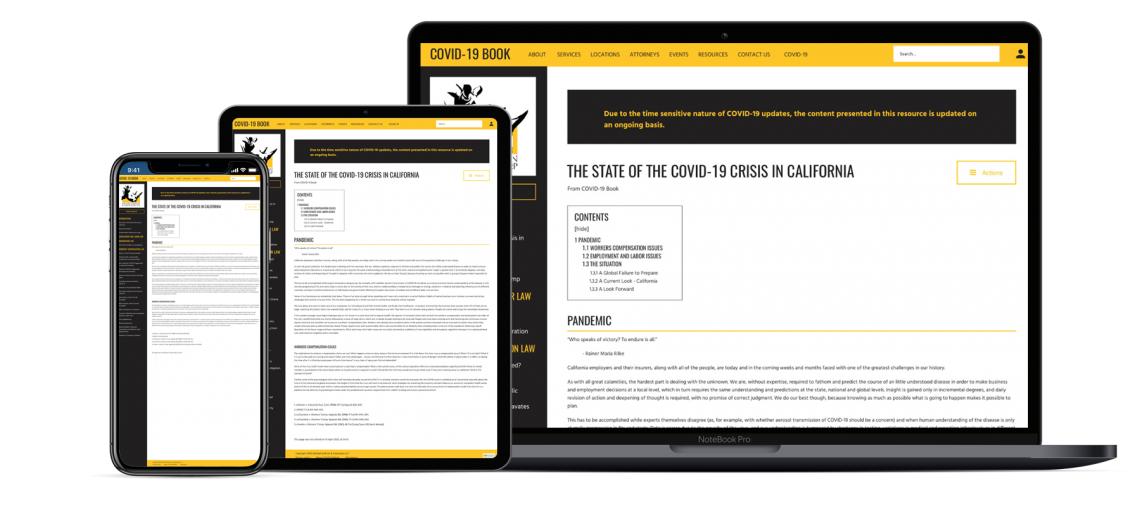 Michael Sullivan & Associates introduces a comprehensive Guide to help businesses navigate the COVID-19 crisis.
From the authors of Sullivan of Comp, Navigating COVID-19: A Legal Guide for California Employers is the leading resource for employment law, workers' compensation law, and general liability. All of your pressing questions are answered in this easy to read text.
From compensability and reasonable accommodations to liability and state compliance, get the information you need to make the decisions that matter. This Guide changes the way businesses manage the impact of COVID-19.
Easy to use, this cutting-edge Guide is accessible from any device. Effortlessly search for keywords and find relevant content. This comprehensive resource is updated frequently to provide the latest news and policy. Have COVID-19 guidance at your fingertips.