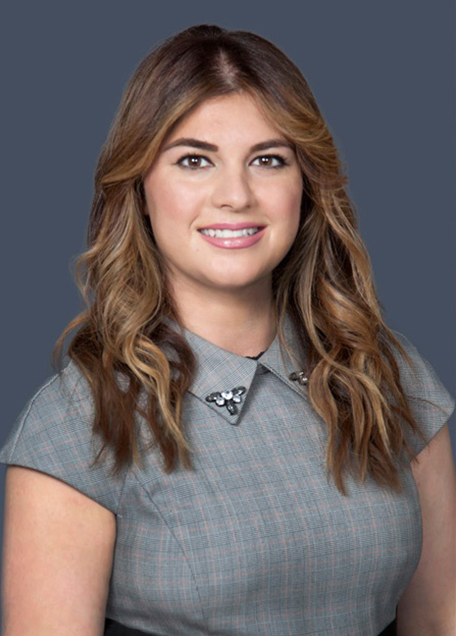 Pantea Kipnis
Associate Attorney
Ms. Kipnis, Associate Attorney, represents self-insured employers, third-party administrators and corporations in all aspects of workers' compensation.
Before joining Michael Sullivan & Associates, Ms. Kipnis practiced workers' compensation defense on behalf of two major insurance companies. She was Senior Staff Attorney in the Law Offices of Lydia B. Newcomb in Brea, managing more than 100 complex files for The Hartford Insurance Co., working with claims representatives and insured clients. She closed several cases-in-chief each month, and was a member of Hartford's Quality Business review team. She received awards for customer service and closing files, including a significant take-nothing independent contractor case.
As an Attorney at the Law Offices of Perry Wolfe and the Law Offices of Kirk & Zurawski in Woodland Hills and Los Angeles, respectively, Ms. Kipnis represented Liberty Mutual Insurance. A part of the Centralized Accelerated Resolution Team, she became expert in making depositions and board hearings more efficient. She devised litigation strategy from discovery to settlement, maintained communication with claims representatives and their clients and closed a notable AOE/COE take-nothing case.
Ms. Kipnis was an Associate Attorney at Keller, Fishback & Jackson in Tarzana, where she managed a high volume of complex civil litigation cases, including mass tort, product liability, asbestos and class actions, from pretrial through resolution.
Ms. Kipnis received her Juris Doctor from the University of West Los Angeles, where she received an LSAT scholarship all three years. The California Supreme Court Historical Society awarded her honors in a student writing competition, and she also received Witkin Awards in three classes. Ms. Kipnis received her undergraduate degree from California State University, Northridge, where she was a Judicial Intern at the Los Angeles Superior Court in Van Nuys, and an intern for Relief International, a humanitarian aid nonprofit.
Ms. Kipnis is fluent in Farsi.