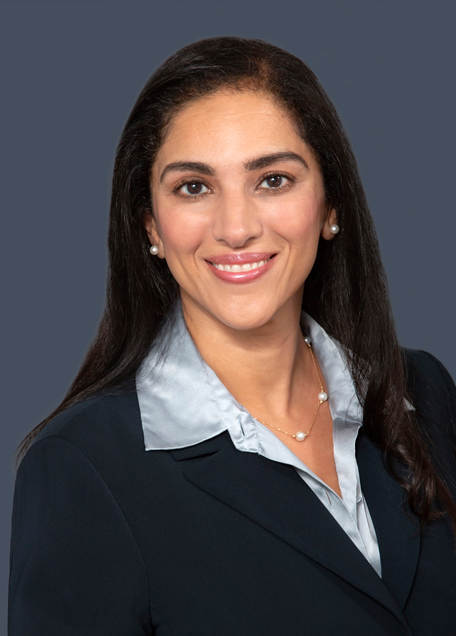 RANIA S. HABIB
ASSOCIATE ATTORNEY
Ms. Habib, Associate Attorney, represents defense in all aspects of workers' compensation. Particular expertise working with insurance carriers. Develops litigation strategy; analyzes complex medical reports; conducts discovery; attends hearings, conferences, and trials, appearing before Workers' Comp Appeal Boards throughout Southern California.
Before joining Michael Sullivan & Associates, she worked as an Attorney for Campano Law Group in Palmdale, California, where she practiced employment law, focusing on disability, age, and pregnancy discrimination, as well as sexual harassment cases. Previously, Ms. Habib was a Senior Associate Attorney for Matern Law Group in Manhattan Beach, California, where she also specialized in employment law, primarily litigating individual sexual harassment and discrimination claims, as well as wage and hour class actions. Ms. Habib's appeal in Pantoja v. Anton (2011) resulted in a published decision significantly expanding the scope of "me too" evidence in FEHA discrimination and sexual harassment claims.
Ms. Habib is a member of the Consumer Attorneys Association of Los Angeles and is a California Real Estate Broker. She received her Juris Doctor degree from the University of the Pacific McGeorge School of Law, where she received an academic excellence award. Ms. Habib also holds a B.A. in English Literature from the University of California, Los Angeles.