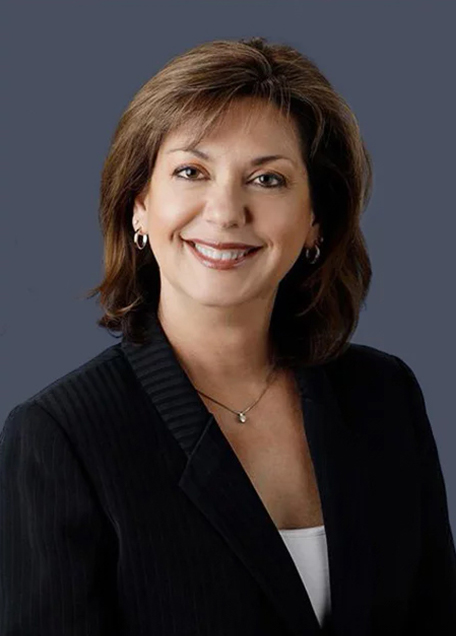 Renee D. Logoluso
Partner
Ms. Logoluso is a Partner in the firm. She represents self-insured employers, third-party administrators and corporations in all aspects of workers' compensation, developing legal strategy for every aspect of her cases. As a luminary of Fresno's legal community, Ms. Logoluso frequently lectures for the benefit of employers, carriers and administrators on various issues, including workers' compensation strategies, updated statutory and case law, fraudulent claim investigations and aggressive claims resolution. She is a member of the Northern California Anti-Fraud Alliance, whose mission is to address the expansive problem and challenges of fraud in both underwriting and submitting claims involving workers' compensation, automobile liability, health care, disability and property.
Before joining Michael Sullivan & Associates, Ms. Logoluso was Vice President and Managing Attorney at Stockwell, Harris, Woolverton & Helphrey, practicing workers' compensation defense and managing several attorneys at the firm. She developed particular expertise in agricultural cases, and in ADA and FEHA claims. She gave presentations to employer groups and insurance carriers about developments in workers' compensation law and the investigation of fraudulent claims.
Ms. Logoluso served as Deputy City Attorney in Fresno, advising city staff on workers' compensation matters. She monitored billing and the performance of outside counsel working on the city's behalf in workers' compensation claims. She coordinated responses to investigations and claims under the FEHA, OSHA, EEOC, ADA and FMLA. She also litigated labor and employment cases and complex civil liability lawsuits filed against the city.
As Supervising Attorney at Justice, Brass & Zuckerman, Ms. Logoluso managed the Fresno division of the firm's workers' compensation defense practice. She trained attorneys and hearing representatives in several of the firm's offices throughout the state. Her case load included complex claims involving fraud, and she consulted with outside counsel in subrogation matters. She also testified in civil and criminal cases as an expert witness in workers' compensation law and procedure, and was a consultant for outside counsel on complex cases and subrogation.
At the Law Offices of Renee Dawson Logoluso, she was an independent practitioner in Fresno, specializing in insurance defense and business litigation. She represented employers in labor issues, and served as Judge Pro Tem in Fresno Municipal Court, presiding over misdemeanors and small claims matters.
As Deputy District Attorney for Fresno County, Ms. Logoluso was named Arson Prosecutor of the Year. She prosecuted fraud cases, attended Joint Hearings of the State Senate Committee on the Judiciary and Committee on Industrial Relations, and advised employers and claim representatives on detection, investigation and prosecution of fraudulent claims. She also served as a member of the Sexual Assault Unit and Felony Trial Team, and the Fraud Prosecution Unit.
Ms. Logoluso received her Juris Doctor degree from the San Joaquin College of Law in Clovis, where she received the Carolyn T. Mirviss and American Business Women's Association scholarships. She was also a member of the Student Senate.