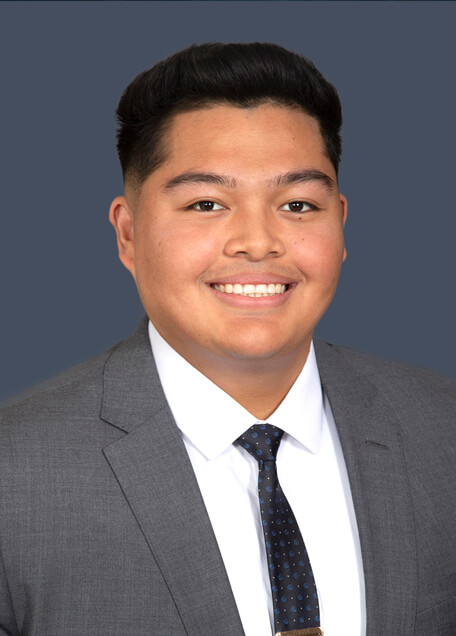 VINCENT ARZAGA
Associate Attorney
Vincent Arzaga, Associate Attorney, represents insurance carriers, self-insured employers, and public entities in all aspects of workers' compensation. He joined the firm as a law clerk and was subsequently promoted to Associate Attorney. Mr. Arzaga began his law career as a legal intern for the Orange County Rescue Mission and is a current member of the Filipino-American Lawyers of Orange County.
Before pursuing a career in law, Mr. Arzaga worked in the fitness industry as a certified personal trainer at 24 Hour Fitness and as a sales associate for Max Muscle Sports Nutrition. He also worked as a tutor at Success Tutoring Center.
Mr. Arzaga received his Juris Doctor from Trinity Law School, where he graduated in the top 10% of his class. In law school, Mr. Arzaga received seven American Jurisprudence Awards and a grade-on invitation to become an Editorial Board Member of the Trinity Law Review. He holds a B.S. in Criminal Justice and a minor in Forensic Science from California State University, Long Beach. As an undergraduate student, Mr. Arzaga studied abroad at Glasgow Caledonian University in Scotland, United Kingdom.