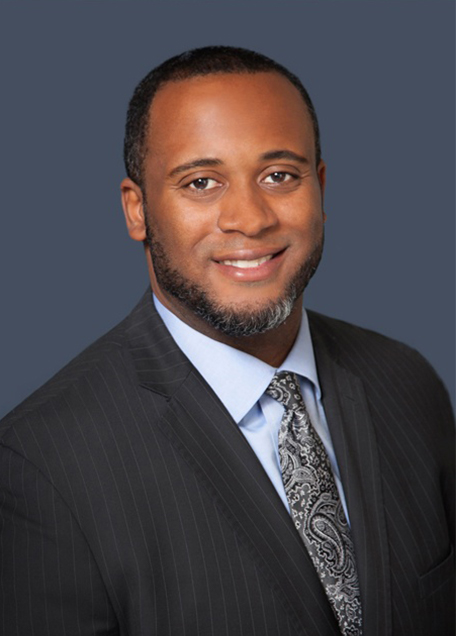 Anthony N. Culpepper Jr.
Partner
Mr. Culpepper, a Bar-certified specialist in workers' compensation, is a Partner in the firm. His previous title, Supervising Partner, included duties key to implementing the firm's goals for superior client representation. He represents self-insured employers, third-party administrators, corporations and public entities in all aspects of workers' compensation. He also supervises and mentors junior attorneys. Previously, Mr. Culpepper was an Associate Attorney before his promotions to Senior, then Supervising Attorney.
Mr. Culpepper is a founding member and Board President of African American Workers' Compensation Professionals, an organization committed to fostering diversity, inclusion and equity in the industry.
Before joining Michael Sullivan & Associates, Mr. Culpepper was Associate Counsel for Bencivenga & Associates in Diamond Bar, where he served as Staff Counsel for Travelers Indemnity Co., managing more than 85 case-in-chief files and defending all national accounts originating in the Inland Empire for four of the insurer's customers. He conducted initial case analyses and devised strategy for claims defense. He conducted depositions, analyzed medical reports and appeared before WCABs throughout Southern California.
As Summer Associate for Barnard & Associates in Diamond Bar, Mr. Culpepper was assigned to the workers' compensation unit as In-House Counsel for Travelers. He conducted initial case analyses, research and depositions. He also observed ADR arbitration for collective bargaining agreements, and served as second chair in case-in-chief and lien hearings.
Before attending law school, Mr. Culpepper was a Special Claims Adjuster for Farmers Insurance Exchange in Long Beach, where he ultimately supervised six adjusters in three offices assigned to total loss claims. He managed a range of matters, from vehicle claims to residential losses after Hurricane Ike. He also compiled and analyzed customer service statistics for the development of programs to improve performance.
Mr. Culpepper received his Juris Doctor from the University of San Francisco School of Law, where he was a member of the Criminal Law Society and the Business Law and La Raza Law Students associations. He was a Certified Law Student for the school's Child Advocacy Clinic, representing minors removed from parental care by the San Francisco Human Services Agency and dependency courts. He also spent a summer as Law Clerk for the Los Angeles County District Attorney's victim assistance program. Mr. Culpepper received his undergraduate degree from the University of California, Los Angeles, where he was Secretary of the Political Science Club and a member of Alpha Phi Alpha, the oldest intercollegiate fraternity for African Americans.