Take a Closer Look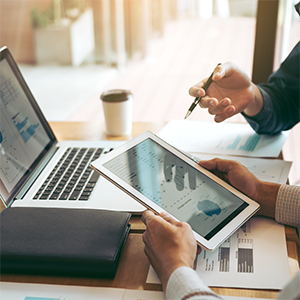 Maintaining compliance with workers' compensation audit standards is becoming an increasingly difficult feat for even the most skilled and seasoned employers. There is complex interplay between evolving law and existing law, particularly when it is applied to particular factual scenarios for unique employment relationships. In a world of confusing and sometimes inconsistent audit standards, it can seem impossible to always know what to do. This is a drain on resources, and a risk which can seem unmanagable.
Accordingly, the employer needs a partner that specializes in understanding the law. A proper assessment of compliance with new and existing workers' compensation law really requires the particular skillsets of an attorney specialized in the field of workers' compensation. Our firm is known throughout the industry for our expertise. We are deeply experienced and skilled at practicing law at the highest levels, and with Sullivan On Comp we are the industry's thought leader. The folks at the Audit Unit and OSIP have dealt with us for years, they know us, and they respect us.
Time and again we have been called by the industry's leading administrators and employers, when facing a failed audit. We have examined the situation in depth, formulated legal defenses, talked and negotiated with state representatives, and brought employers back from a failing score. We know where the state errs or judges excessively, and we know how to point out to them where they may have gone wrong. We work with them thoughtfully, and build relationships that will see you safely through the current audit, but also provide a functional vision for the future.