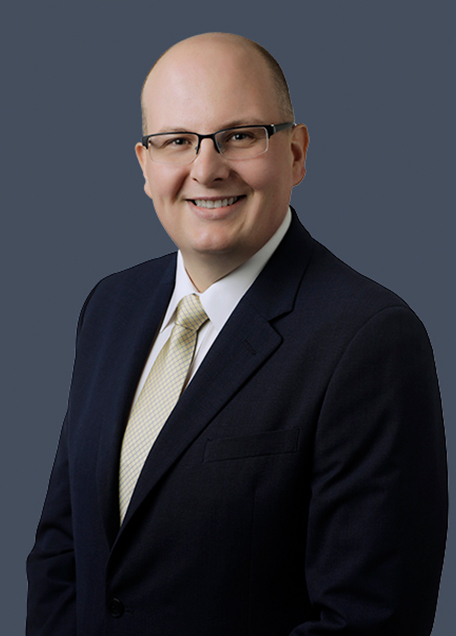 CHRIS MATTHES
SUPERVISING ATTORNEY
Mr. Matthes, Supervising Attorney, oversees the work of junior attorneys and handles a significant caseload of workers' compensation defense files from inception to resolution. Mr. Matthes also offers audit consulting services and defends self-insured and insured employers, as well as third-party administrators from state audits. Before his promotion, Mr. Matthes was an Associate Attorney for the firm, representing insurance carriers, self-insured employers, and public entities in all aspects of workers' compensation defense.
Mr. Matthes is also an experienced litigator. Notably, the Opinion by the WCAB was published in Lexis following Trial and Reconsideration handled by Mr. Matthes in
Garcia v. Food 4 Less, 2020 Cal. Wrk. Comp. P.D. LEXIS 342 (W.C.A.B. November 2, 2020), a big victory for defense.
Before joining Michael Sullivan & Associates, he practiced civil law at Campagne & Campagne in Fresno, litigating claims in labor, employment, real property, and agricultural law. He published a seminal article on the latter topic for the San Joaquin Agricultural Law Review shortly before joining MS&A. He also defended business owners and employers in wage-and-hour claims and was involved in estate planning, corporate formation, and secured transactions. Before passing the bar exam, Mr. Matthes was a Law Clerk at the firm, conducting research, drafting documents, and appearing at hearings, trials, and settlement conferences. Mr. Matthes also served as a Law Clerk at the Law Office of William F. Hancock Jr. in Fresno.
Before embarking on a legal career, Mr. Matthes worked as a translator and teacher of German, taught English as a second language, and served as a legal editor.
Mr. Matthes received his Juris Doctor degree from the San Joaquin College of Law in Clovis, where he received a Student Bar Association Academic Scholarship, and was a semi-finalist as Best Oral Advocate in the George A. Hopper Moot Court Competition. He received his undergraduate and master's degrees from the University of California, Davis, where he received an Award for Excellence from the Department of German, and was a member of the National German Honor Society, Delta Phi Alpha.
Mr. Matthes is fluent in written and spoken German and is conversational in Spanish, Korean, and Japanese.