We Wrote the Book.
At Michael Sullivan & Associates, our attorneys approach early resolution, communication with clients, and aggressive advocacy with distinctive intensity. With law offices from San Diego to Sacramento, we work collaboratively with our clients to bring better results year over year. MS&A is the publisher of Sullivan on Comp—the definitive treatise on California workers' compensation law, considered to be the most comprehensive legal research platform and educational resource available.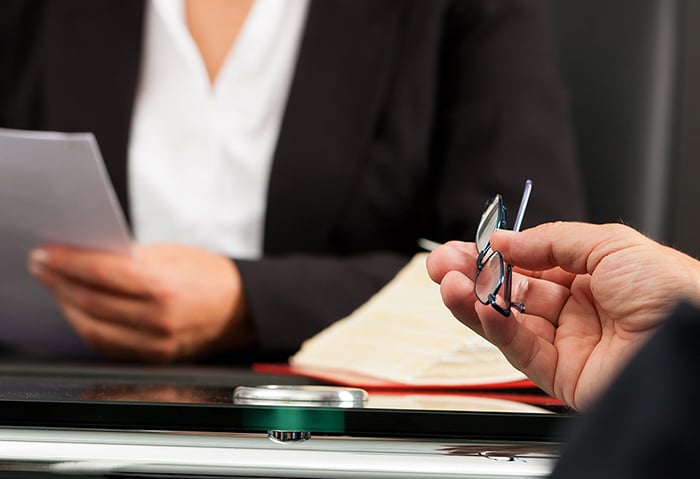 Our Worker's Compensation Services Include:
As a premier resource on the ins and outs of workers' compensation law, our California law firm takes this area of service seriously and treats each case with a personalized approach and the utmost care. We hand-pick each of our workers' compensation attorneys and match them with the needs of your case. Our meticulously curated methodology for accountability and growth puts us far ahead of other firms in providing top-notch services for your workers' compensation needs, which saves your business time and money. Our practice includes:
Risk Management
Premier Defense
Subrogation
Fraud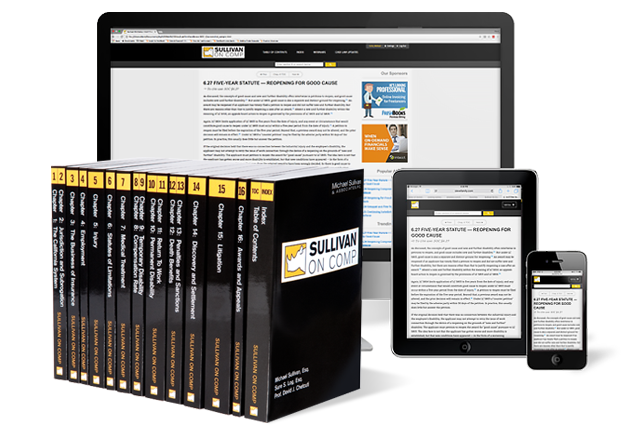 One of our law firm's crowning achievements was the development of Sullivan on Comp. Sullivan on Comp is the definitive treatise on California workers' compensation law. Used by the entire industry, our treatise has a well-deserved reputation as the most comprehensive legal research platform and educational resource available. The sixteen-chapter set explains workers' compensation law thoroughly, yet in a straightforward style. It is available in both print and online versions.
In addition to the full text of the treatise, the electronic edition also adds a complete suite of benefits calculators, 70+ hours of on-demand webinars (qualified for MCLE and CE credit) and is updated monthly to reflect the latest changes to state and federal law. It is accessible via web browser and mobile app.
With over 6,000 subscribers to the available app, content from Sullivan on Comp is used in the training manuals for the WCCA and WCCP certifications offered by The Institutes and taught by IEA instructors. Sullivan on Comp is also licensed for publication by CEB (Continuing Education of the Bar) and Westlaw.
Sullivan on Comp is published by Michael Sullivan & Associates LLP.
Quality Assurance
A six month attorney at MS&A is like a two year lawyer anywhere else. Our attorneys are from the beginning of their careers highly trained and continually mentored. They undergo a course of intense instruction with reading assignments, tests, and live mentoring, and are taught the fundamentals of work comp law and litigation skills.
Going forward, all associates are subject to relentless training, mentoring, and review. Each associate has a mentor who teaches and ensures continual development. We are in a constant process of investing in each other.
As part of our self-responsibility philosophy, we have an internal Quality Assurance team that audits our attorney's files, to assess their work quality and ensure that we are meeting our client's needs. The Quality Assurance team is comprised of a Senior Partner and a Quality Assurance Manager, who was previously a Claims Manager for a major TPA. The team will pick a sample of the attorneys files, both closed and open, and review the associates' work in the following areas:
Effectiveness Strategic Vision Aggressiveness Legal Acumen Quality of Communication Pro-Activity
This review allows for a dialogue to take place with our attorneys and their managing partners. We emphasize provision of feedback for the purpose of professional development and constant improvement of our practice, which in turn allows us to remain competitive on the marketplace.
Focus areas for improvement of our practice are identified, and a discussion is had about the direction of the litigation in individual cases. This provides each of us practical tools to engage in a process of constant improvement. The feedback flows in both directions, and attorneys provide their own insights into what can make the process more meaningful and useful for them.
The team at Michael Sullivan & Associates is committed to constant improvement, quality work and top caliber representation.
Workers' Compensation Practice
Managing Partners