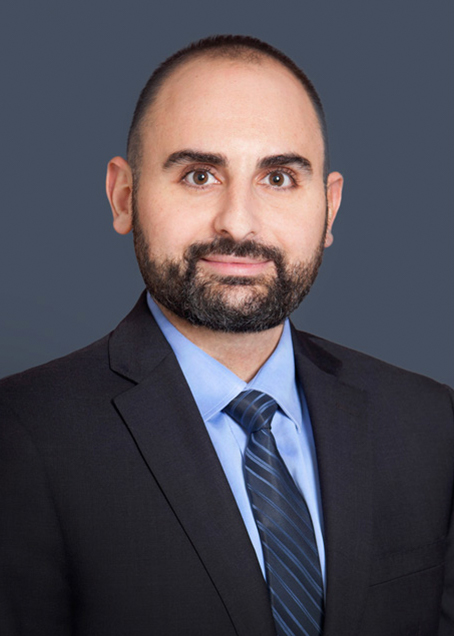 Basem Murad
MANAGING PARTNER
Mr. Murad is Managing Partner in the Ontario office of the firm. A Bar-certified specialist in workers' compensation, previously, he was Managing Attorney in Ontario, directing the caseload and work product of several Associate Attorneys. Before that promotion, Mr. Murad was Supervising Attorney, overseeing the work of junior attorneys, and handling a significant caseload of workers' compensation defense files from inception to resolution. He started at the firm as an Associate Attorney, representing insurance carriers, self-insured employers and public entities in all aspects of workers' compensation defense.
Before joining Michael Sullivan & Associates, Mr. Murad was an Associate Attorney at Mehr Law Group, a workers compensation' firm in Irvine. He analyzed medical records, conducted depositions and prepared case summary reports. At the Turner Law Group in Corona, Mr. Murad analyzed complex real estate and financial documents and drafted documents for civil litigation and bankruptcy cases.
As a Law Clerk, then Associate Attorney at the Law Office of Laurence J. Brock in Ontario, he conducted research and prepared family law documents. As a Law Clerk working in-house for Liberty Mutual Insurance with Halas, Muhar, Parish & Arnett in Orange, Mr. Murad conducted research, analyzed medical records, handled lien resolution and assisted with discovery for workers' compensation cases.
Mr. Murad served as a Law Clerk/Extern for the San Bernardino County Public Defender, where he conducted research, drafted motions and attended hearings in support of the senior public defender. He served simultaneously as a Law Clerk with Sheasby, Cho & Middleton in Rancho Cucamonga, where he drafted documents for civil litigation, bankruptcy and family law cases.
Mr. Murad received his Juris Doctor degree from the University of La Verne College of Law in Ontario, where, as a competition finalist, he was invited to join the Moot Court Honors team. He received his undergraduate degree from the University of California, Riverside, where he was on the Dean's List.
Mr. Murad is fluent in Arabic.