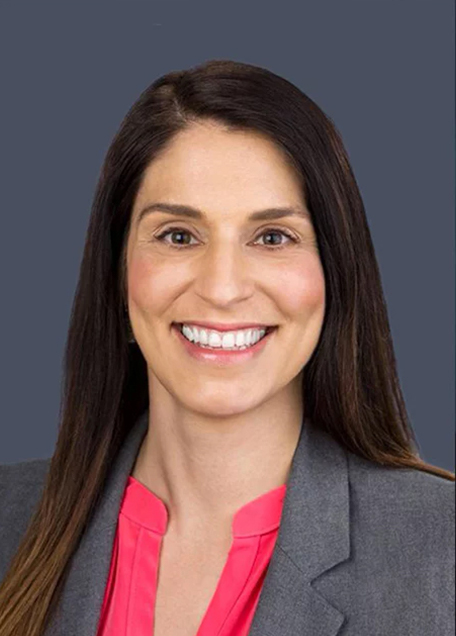 Serena L. Neves
Managing Partner
Ms. Neves is a Managing Partner at the firm. She continues her job duties from her previous position, Managing Attorney. She supervises legal staff, cultivates clients and participates in local professional events while maintaining a full caseload of workers' compensation defense files. She joined the firm as Senior Attorney, representing self-insured employers, third-party administrators and corporations in all aspects of workers' compensation. She has particular expertise in Labor Code 132a and serious and willful claims.
Before joining Michael Sullivan & Associates, Ms. Neves was an Associate Attorney at Stockwell, Harris, Woolverton & Helphrey in Sacramento. There, too, she practiced workers' compensation defense, managing a caseload of nearly 100 files ranging from simple to complex. Among the issues she handled were death cases, and those involving 100 percent PD and chemical exposure. As an Associate Attorney at Mullen & Filippi in Sacramento, Ms. Neves handled a similar number of files with an equally broad range of issues. At both firms she appeared at settlement conferences, hearings and trials, conducted discovery and research and was responsible for maintaining communication with clients.
As In-House Counsel for Farmers Insurance in Sacramento, Ms. Neves' caseload encompassed many issues involving multiple parties and unusual situations. She advised the claims department, keeping it apprised of the progress on each case. She appeared at settlement conferences, hearings and trials. As a Workers' Compensation Claims Representative in Farmers' Pleasanton office, Ms. Neves analyzed coverage and compensability. She devised claims strategy, and determined adequate reserves. Her regular mission was to ensure that claimants were returned to work promptly. As a member of the employee engagement team, Ms. Neves helped to improve the efficiency of claims processing. She also directed the program for community outreach.
Ms. Neves was a Staff Attorney for the California Advocacy Program in Dublin, training and managing an office of 23 contract attorneys and six clerks. She assisted in the design and implementation of a new program, the Parole Reentry Court in San Francisco, and represented all of its clients. She maintained contact with parole revocation staff, and worked to address changing policy and jail problems.
Ms. Neves received her Juris Doctor, cum laude, from the University of the Pacific, McGeorge School of Law in Sacramento, where she received the Order of the Coif with Great Distinction. She was on the Dean's List, and received several scholarships for academic merit. She served as Primary Legislative Editor and Staff Writer for the McGeorge Law Review, won a Witkin Award for Academic Excellence in Federal Securities Regulation and mentored new and international students. Ms. Neves received her undergraduate degree, cum laude, from Biola University in La Mirada, California, where she was on the Dean's List all four years.