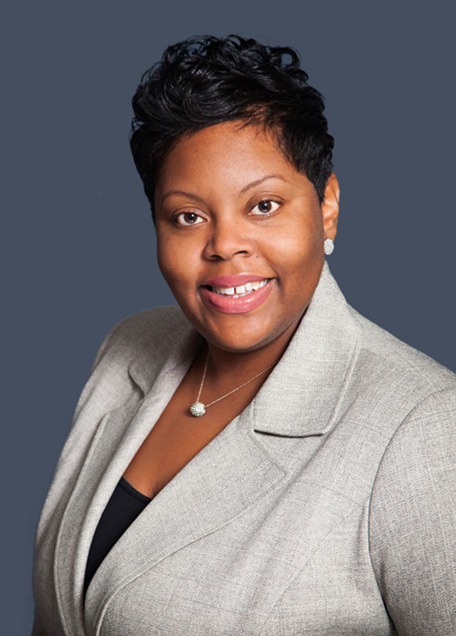 Jamilla Harris
Managing Partner
Ms. Harris, Managing Partner in the El Segundo office, continues her duties following her promotion from Managing Attorney. A Bar-certified Specialist in Workers' Compensation, she is responsible for the daily operations of the El Segundo office. Her duties include overseeing the caseloads and work product of the other attorneys, as well as handing a significant caseload of her own. Before her promotion, she was a Supervising Attorney, overseeing the work of junior attorneys, and handling her own caseload of workers' compensation defense files from inception to resolution. As an Associate Attorney for the firm, Jamilla represented insurance carriers, self-insured employers and public entities in all aspects of workers' compensation defense.
Before joining Michael Sullivan & Associates, she served as In-House Counsel at the Law Offices of Halas & Muhar in Orange, where she represented Liberty Mutual Insurance in workers' compensation cases before WCABs throughout Southern California. In addition to analyzing complex legal issues and devising case strategy, she negotiated settlements and evaluated the liability and exposure of worker claims. She conducted depositions, analyzed medical and personnel records and maintained relations with clients, opposing counsel and co-defendants.
As Adjunct Professor at her alma mater, Western State College of Law in Fullerton, Jamilla used her legal experience to teach the next generation of attorneys about California workers' compensation law. She also volunteered at the Harriet Buhai Center for Family Law in Los Angeles, where she counseled the nonprofit's low-income clients, who often were victims of domestic violence, in financial and criminal matters, enabling them to represent themselves in court.
Before beginning the practice of law, Jamilla gained valuable legal experience as Judicial Assistant/Courtroom Clerk for the Superior Court of Los Angeles County. She managed the operations of a high-volume courtroom where both misdemeanor and felony cases were heard. She worked with attorneys and litigants, and served as liaison between judicial officers and court staff. She was responsible for keeping various government agencies apprised of the court's procedures and its rulings.
Jamilla received her Juris Doctor degree from Western State College of Law in Fullerton, and her undergraduate degree from the University of Southern California in Los Angeles.