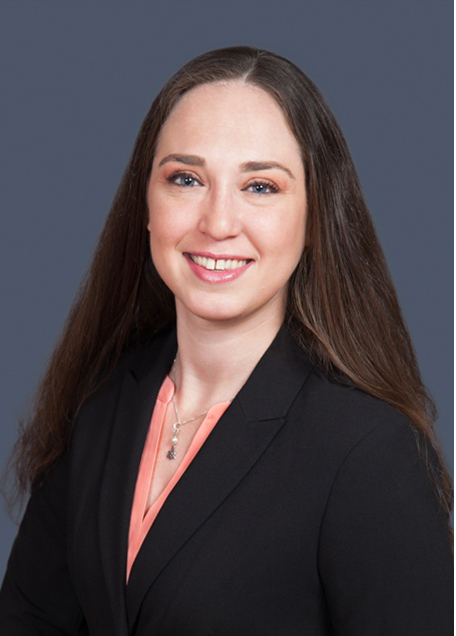 Siobhan Kennedy
Senior Attorney
Ms. Kennedy, Senior Attorney, is a workers' compensation certified specialist and represents self-insured employers, third-party administrators and corporations in all aspects of workers' compensation.
Before joining Michael Sullivan & Associates, Ms. Kennedy was an Associate Attorney for the Law Office of Stephanie M. Smith in Pasadena, also practicing workers' compensation defense. She assisted in handling approximately 130 cases, many of which involved issues relating to the medical-legal process, including report analysis/disability ratings.
Ms. Kennedy was a Contract Attorney for the Law Office of Rebecca Hutton in Los Angeles, where she assisted the solo practitioner in various aspects of labor, employment and business law. She evaluated contracts, determined risk management strategy and drafted corporate bylaws and shareholder agreements mindful of labor compliance. As Senior Law Clerk for Kessel Law & Associates in Los Angeles, Ms. Kennedy assisted the firm's attorneys in matters pertaining to labor and employment, civil rights, constitutional law and general liability/personal injury.
Prior to her legal career, Ms. Kennedy was an Administrative Assistant at Children's Hospital Los Angeles, filing insurance claims and handling billing. She also served as an Assistant Investigator Intern in the U.S. Federal Trade Commission's Division of Enforcement. She assisted its staff attorneys, drafting documents and exhibits, and conducting research pertaining to litigation in false, deceptive or unfair trade practices.
Ms. Kennedy received her Juris Doctor degree from the University of LaVerne College of Law in Ontario, California, where she received a CALI Award for academic excellence in Legal Writing. She also served as Vice President of the Student Bar Association and the Women's Legal Society. Ms. Kennedy's undergraduate degree is from California State University, Long Beach, where she participated in Moot Court and Model United Nations. She also received a Diplomacy Award, and served as Administrative Lieutenant of the Political Science Student Association.