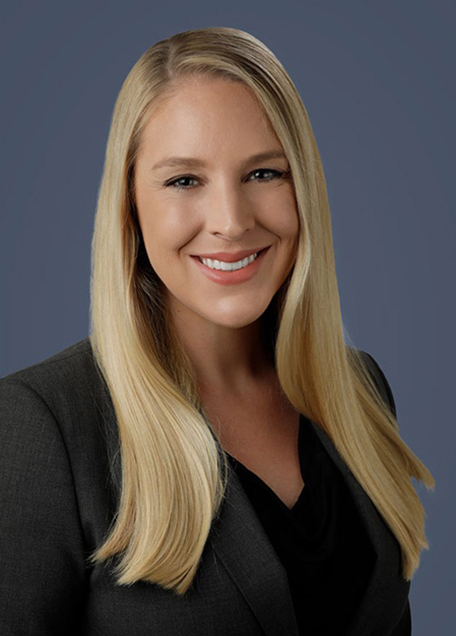 Betsey Gillette
Senior Attorney
Ms. Gillette, Senior Attorney, is a Bar-certified specialist in workers' compensation and represents self-insured employers, insurance carriers and public entities in all aspects of workers' compensation. Previously, Ms. Gillette was an Associate Attorney at the firm.
As Associate Attorney at Stander Reubens Thomas Kinsey in Fresno, Ms. Gillette also practiced workers' compensation defense, and developed particular expertise in 132a and serious & willful claims. She also cultivated superior communications skills in maintaining strong client relations, and training attorneys new to the firm. As a board member of the Fresno Industrial Claims Association, she represented the firm at its events.
As a volunteer for the Legal Aid Society of Orange County, Ms. Gillette conducted client interviews, and assisted clients in securing legal redress and government benefits.
Ms. Gillette received her Juris Doctor degree, magna cum laude, from Whittier Law School in Costa Mesa. She received the Dean's Merit Scholarship, and served as a Staff Member, then Managing Editor of the Whittier Law Review. She was a Fellow at the Center for Intellectual Property Law, and received two CALI awards, in community property and professional responsibility. She was an Extern in two law offices, one for which she researched criminal law, personal injury and the California Victims' Bill of Rights Act, and the other for which she researched employment, real estate and corporate law. As a Judicial Extern for the Superior Court of California, County of Orange, Ms. Gillette worked for the Hon. Jamoa A. Moberly, researching matters of corporate, real estate and personal injury law.
She received two undergraduate degrees from the University of California, Davis, where she received a crew team scholarship, and spent a summer studying in Geneva, Switzerland.