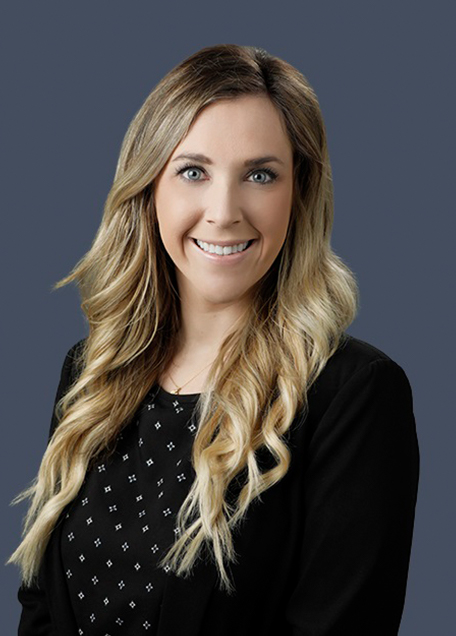 Breannah Woods
Associate Attorney
Ms. Woods, Associate Attorney, represents self-insured employers, insurance carriers and public entities in all aspects of workers' compensation.
Before joining Michael Sullivan & Associates, Ms. Woods was an Associate Attorney at the Law Offices of Daniel Dawson in Fresno. She represented insurance carriers in workers' compensation claims, developing strategy for contribution and attending hearings at the Central District WCAB. Prior to relocating to Fresno, she was an Associate Attorney at Michel and Rhyne in Irvine, practicing family law, including dissolution of marriage, child custody and support, spousal support and other matters. She was involved in every element of trial preparation.
Ms. Woods was an Associate Attorney at Palumbo Bergstrom in Aliso Viejo, representing defendants in civil law, particularly construction defect. That practice required her to conduct home site inspections and witness and trial preparation, including California civil jury instructions.
At Stoll, Nussbaum & Polakov, in Los Angeles, Ms. Woods was a Law Clerk working on various legal matters for the plaintiffs' business litigation firm. Among her duties were reviewing and summarizing medical records. She served as an Extern for the Hon. Sheila K. Oberto in the U.S. District Court in Fresno, conducting research and drafting documents, orders, opinions and rulings on several matters of civil law.
Ms. Woods received her Juris Doctor degree from Pepperdine School of Law in Malibu, where she also received a certificate from the Straus Institute for Dispute Resolution. She served as the Note & Comment Editor for the school's Journal of Business, Entrepreneurship and the Law, and won an Honorable Mention at the Trial Team Closing Argument Competition. Ms. Woods was the recipient of two scholarships. She received her undergraduate degree, magna cum laude, from California State University, Fresno, where she was a member of the Dean's and President's List, Phi Kappa Phi Honor Society and the Student Senate. She also served as Student Intern for the Fresno County District Attorney.