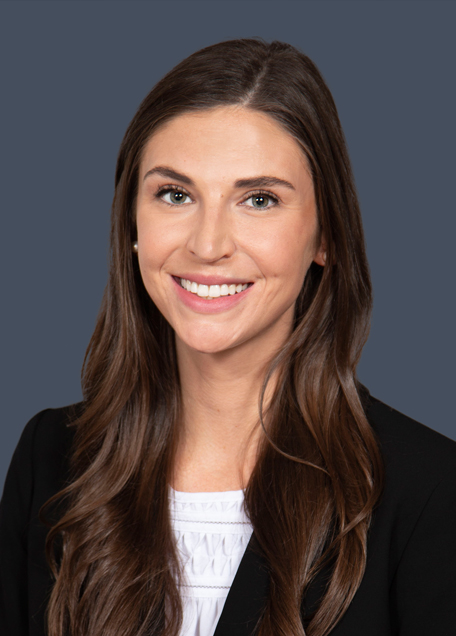 Callie Green
Associate Attorney
Ms. Green, Associate Attorney, represents the defense in workers' compensation claims. She conducts research, drafts documents and correspondence, and assists in discovery and the analysis of medical reporting. She attends conferences, hearings and trials, appearing before the WCAB in San Diego County. Before passing the Bar, Callie was a Law Clerk for the firm, assisting attorneys in all matters of workers' compensation defense.
As a Summer Associate for Knox, Brotherton, Knox & Godfrey in Charlotte, North Carolina, Callie conducted research into matters of personal injury, wrongful death, workers' compensation, estate administration and planning, and family law. She analyzed discovery responses, deposition transcripts and medical records, and organized trial exhibits, including digital displays. Previously for the firm, Callie was a Legal Assistant, supporting its attorneys with client communication and coordinating discovery. She managed scheduling and filing deadlines for more than 100 cases. Starting as a Legal Intern at the firm, she prepared demand packages for settlement of auto accident and wrongful death cases, and attended trials, depositions, hearings, mediations and client meetings.
Callie received her Juris Doctor from Charleston School of Law in Charleston, South Carolina, where she volunteered as a Site Coordinator/Advanced Tax Preparer for the IRS Income Tax Assistance program. Callie received her undergraduate degree from Virginia Polytechnic Institute and State University in Blacksburg, Virginia, where she was on the Dean's List. She was a Member of Autism Speaks and Service Without Borders, which provides aid to communities in need. She also served as Project Leader for the YMCA After School Program.