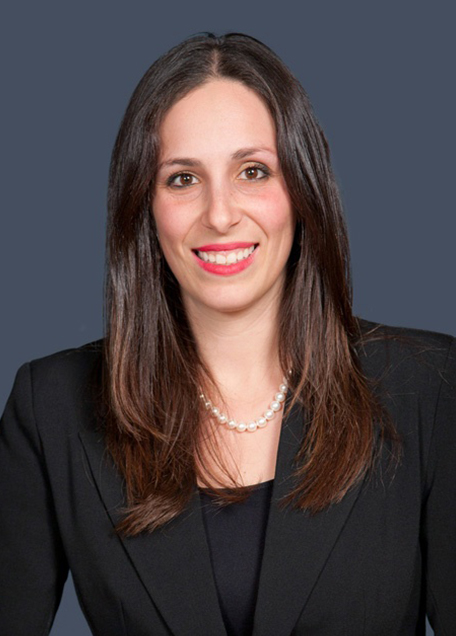 Danielle Mor Dychter
Partner
Ms. Dychter, Partner, is a Bar-Certified Specialist in Workers' Compensation law. She represents insurance carriers, self-insured employers and public entities in all aspects of workers' compensation. Before her promotion, she was Associate Attorney for the firm.
Before joining Michael Sullivan & Associates, Danielle was In-House Counsel for Loss Recovery Services in Solana Beach, Calif., where she represented plaintiffs in matters relating to fire damage. She audited personnel records, represented the company at state Employment Development Department hearings and oversaw the collections department. On behalf of other companies under the same ownership, she conducted contract negotiations for real estate transactions.
Danielle was a Law Clerk, then a Contract Attorney at the Law Office of Allan O. Cate in San Diego, where she drafted a variety of legal documents primarily in business and real estate law.
As a Legal Intern at the Department of Child Support Services in San Diego, Danielle conducted research and drafted trial briefs and memoranda on various family law topics. She also conducted client meetings and attended conferences with opposing counsel. As a Certified Law Clerk at the Thomas Jefferson School of Law Veterans Legal Assistance Clinic in San Diego, she represented military veterans in child support and child custody cases.
Danielle was a Legal Intern at the National Conflict Resolution Center in San Diego, and participated in mediation to resolve various legal issues. She drafted a Small Claims Court pamphlet and organized mediation training sessions for attorneys and students. As a Legal Intern for the San Diego Legal Aid Society's Domestic Violence and Unlawful Detainer Clinic, she drafted and filed documents on behalf of indigent clients.
She began her career as a Paralegal, first for Casey, Gerry, Schenk, Francavilla, Blatt & Penfield in San Diego, then for that city's Pacific Law Center.
Danielle received her Juris Doctor degree from Thomas Jefferson School of Law in San Diego, cum laude, where she received a Dean's Scholarship and participated in its Pro Bono Honors Program. She is also certified by the American Bar Association's Paralegal Program, and received her undergraduate degree from California State University, San Marcos.