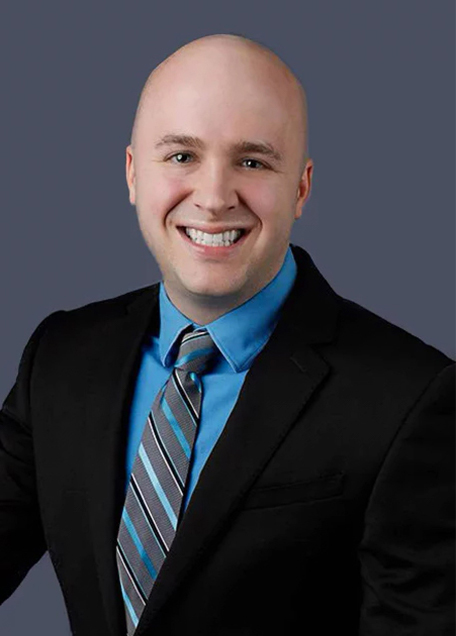 D'Artagnan Montrose
Supervising Attorney
Mr. Montrose, Supervising Attorney, is a Bar-certified Specialist in Workers' Compensation. He represents self-insured employers, third-party administrators and corporations in all aspects of workers' compensation. Before his promotion, D'Artagnan was a Law Clerk for the firm, conducting research and drafting documents and correspondence.
As a law student, he worked as a Legal Marketing Writer, creating consumer-friendly e-blasts on various topics for Emerson Church Law, a Fresno firm specializing in civil litigation.
Before embarking on a legal career, D'Artagnan held several notable positions in international business and retail. He was Procurement Projects Manager for Schneider Electric in Fresno, working with the company's department heads to improve supply chain operations for the production of video surveillance equipment. He also developed analytics tools to improve productivity. He was a Senior Buyer for the company, responsible for an annual budget of $150 million.
D'Artagnan was Senior International Buyer/International Logistics Supervisor for Duncan Enterprises in Fresno. He was responsible for an annual procurement budget of $25 million for the arts and crafts products company. He conducted planning and inventory analysis, and negotiated contracts with suppliers. He also assisted the sourcing manager in finding new suppliers in Asia, Europe and South America, and supervised international freight operations. D'Artagnan also worked as a Buyer/International Logistics Facilitator for the company, ensuring the continuity of its print and packaging raw materials. He was responsible for an annual budget of $5 million.
At Gottschalks in Fresno, D'Artagnan was an Assistant Buyer in the retailer's sportswear and traditional knits departments. He also served as Senior Inventory/Financial Planning Analyst for the company, working in the textile division. As Junior Inventory/Financial Planning Analyst, D'Artagnan worked in the small electrics division. He started his career with the company as an Administrative Assistant, where he established new item systems for the shoe and women's career buying offices.
D'Artagnan received his Juris Doctor degree from San Joaquin College of Law in Clovis, where he graduated with honors and was class Salutatorian. He received several scholarships, as well as several Witkin awards for academic excellence. He served as Secretary/Treasurer for LawSUIT (Law Students United in Tolerance), was a member of the Delta Theta Phi law fraternity and represented his first-year colleagues in the Student Body Association. D'Artagnan received an M.B.A. with an emphasis in International Business from California State University, Fresno. He received his undergraduate degree also from Cal State Fresno, where he was on the Dean's List and received the Craig School of Business scholarship, and the President's List Award.