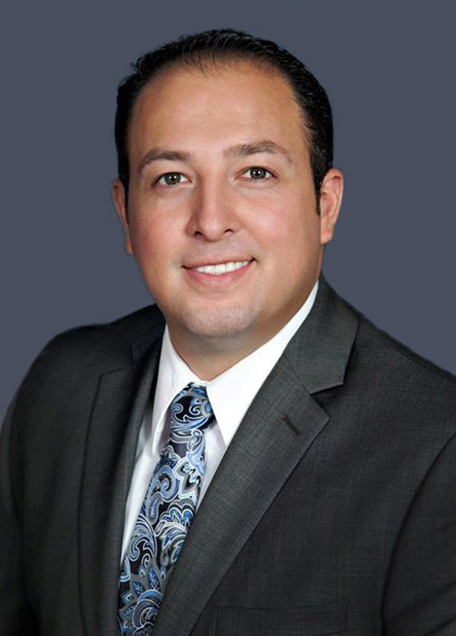 David G. Quintanar
Senior Attorney
Mr. Quintanar, Senior Attorney, is a workers' compensation certified specialist and represents insurance carriers, self-insured employers and public entities in all aspects of workers' compensation. Before joining Michael Sullivan & Associates, he was an Associate Attorney at Samuelsen, Gonzalez, Valenzuela & Brown in Encino, where he represented major insurance carriers in workers' compensation defense. He handled more than 100 case files each month, of which, on average, he closed five. He appeared for hearings, conferences and trial at WCABs throughout Southern California.
Mr. Quintanar briefly served as Associate Attorney at the Law Office of Lionel Giron in Ontario while he was finishing his management career at Costco in Fontana. As an attorney, he conducted research, drafted document and participated in depositions with workers' compensation applicants and insurance companies. Mr. Quintanar joined Costco during his undergraduate years and worked steadily through law school to become Manager of more than 200 employees across five departments. He was involved in warehouse inventory, loss control, OSHA safety training and employee performance reviews. He also supervised the company's green initiative to comport with the city of Fontana's requirements.
While in law school, Mr. Quintanar was Student Extern for the Disability Rights Legal Center in Ontario, where he worked pro bono to protect and advance the rights of people with disabilities. He conducted intake interviews, evaluated cases, drafted trial briefs, developed seminars and conducted meetings on how to advocate for the disabled.
As Intern Liaison during his undergraduate career, Mr. Quintanar worked at the UC Office of Federal Government Relations in Washington, D.C., where he lobbied Congress, attended hearings and wrote reports on issues in higher educated as they related to the UC system and its scientific laboratory partners.
Mr. Quintanar received his Juris Doctor degree from the University of La Verne College of Law in Ontario, where he was on the Dean's List, received a CALI Award for Excellence in Negotiation and was a finalist in the regional competition of the American Bar Association's Representation in Mediation. He received his undergraduate degree from the University of California, Riverside.
Mr. Quintanar is fluent in Spanish.