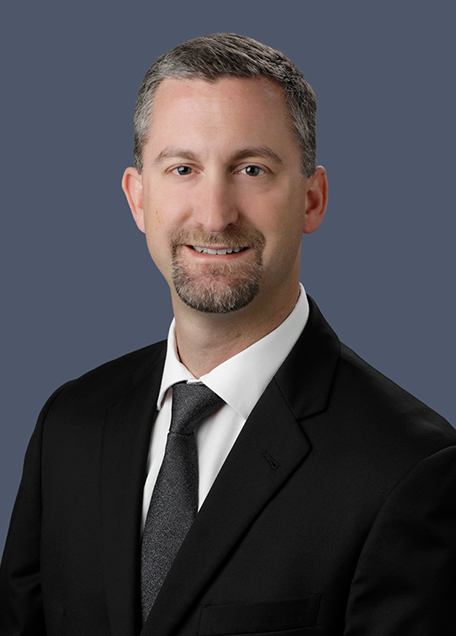 Eric M. Kapigian
Associate Attorney
Mr. Kapigian, Associate Attorney, represents self-insured employers, insurance carriers and public entities in all aspects of workers' compensation. He develops legal strategy for discovery, investigation, conferences and trials. He analyzes medical reporting and complex medical records, and resolves lien issues.
Before joining Michael Sullivan & Associates, he was Associate Attorney at Campagne & Campagne in Fresno, practicing employment and labor law. He specialized in agricultural business cases, including wage-and-hour disputes and claims under the Private Attorney General Act (PAGA). He represented clients in real estate and easement disputes, crop loss claims and estate planning. He developed particular expertise in proceedings before the National Labor Relations Board, and the state Agricultural Labor Relations Board and Division of Labor Standards Enforcement. He also became experienced in matters concerning Cal-OSHA.
At Kemnitzer, Barron & Krieg in Fresno, Mr. Kapigian was Associate Attorney involved in consumer law, representing individuals and classes. The wide range of those matters included sales and loan fraud, lemon law, the Fair Debt Collection Practices and Truth in Lending acts and unfair/deceptive business practices. He negotiated complex class-action settlements, and served as pro tem mediator for the Fresno County Superior Court, where his role was to assist the parties in reaching a settlement before trial in a wide range of consumer matters.
Mr. Kapigian began his legal career as Law Clerk at William M. Krieg & Associates in Fresno, where he conducted research, drafted documents and assisted in discovery, primarily in consumer law.
Mr. Kapigian received his Juris Doctor degree with distinction from the San Joaquin College of Law in Clovis. He was a member of the law fraternity Delta Theta Phi, and a finalist for Best Brief in the George A Hopper Moot Court Competition. He received his undergraduate degree from California State University, Fresno.