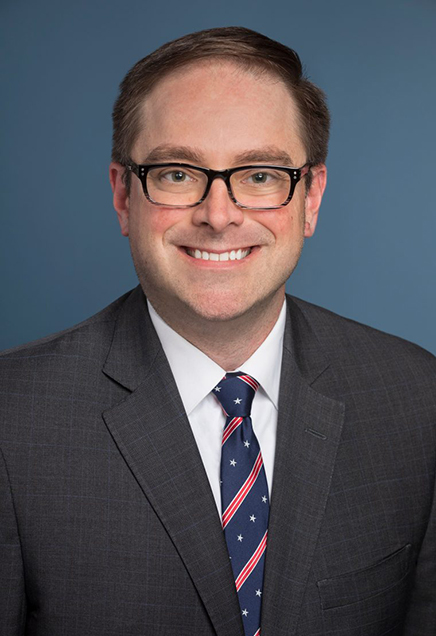 Josh Hanthorn
Associate Attorney
Mr. Hanthorn, Associate Attorney, represents self-insured employers, third-party administrators and corporations in all aspects of workers' compensation. He manages cases from inception through resolution, developing legal strategy for discovery, investigation, conferences and trials. He analyzes medical reporting, diagnostics and complex medical records, appearing before WCABs throughout Northern California.
Josh also serves as a U.S. Navy Reserve Intelligence Officer in the Bay Area, where he leads the planning and development of the intelligence-gathering process for classified information analysis. Accredited by the U.S. Department of Veteran Affairs as a litigator with the American Bar Association's Military Pro Bono Project, he assists low-income vets and service members with legal matters.
Previously, Josh was Associate Attorney with Shatford Law in El Dorado Hills, representing workers' comp applicants. He was particularly proficient in the claim intake process and in depositions. He brought numerous cases to the firm, and settled an average of two claims a week. Earlier, working remotely, Josh was Associate Attorney for Budigan Law Firm in Seattle, Washington, where he was appellate counsel for various civil litigation matters including workers' comp, medical malpractice and negligence.
As Human Resources Manager for the U.S. Air Force Reserve at Travis Air Force Base in California, Josh managed administrative operations for 500 employees, ensuring adherence to laws and regulations. He led the revitalization of the Wing Inspection Team Program, for which he received the Air Force Achievement Medal as top performer, Patriot Wyvern Exercise. He also served on active duty as part of the California wild fires response unit.
As the California Program Lobbyist for the Defenders of Wildlife in Sacramento, Josh managed legislative advocacy in defense of wildlife and to advance its protection. He served as the organization's climate change representative in state and federal hearings, and was the primary advocate for legislation to consider natural resources in all state programs. He developed expertise in ocean wildlife issues, and secured $30 million for a wetland climate change program through the state's cap-and-trade budget. Earlier, Josh was Wildlands and Wildlife Coordinator for the Sierra Club in Decatur, Georgia, where he built the campaign to reduce clear-cutting in the Chattahoochee National Forest. He's co-author of "The ABCs of Environmental Regulation," Third Edition, a desk reference of all federal environmental regulations.
While in law school, Josh was a Legal Intern for Evans & Page in San Francisco, where he wrote an appellate brief for a First Amendment claim, defending protestors at Sea World. Also as a law student, Josh interned with the Upper Chattahoochee Riverkeeper in Atlanta, Georgia, examining discharge permits under the Clean Water Act and drafting comments for the Army Corps of Engineers' proposed rulemaking.
Before law school, Josh was a Sonar Technician for the U.S. Navy in Connecticut and Hawaii. He completed four deployments and 10 missions, receiving three achievement medals for exemplary service as well as the Global War on Terrorism Expeditionary Medal in the aftermath of 9-11.
Josh received his Juris Doctor degree from Vermont Law School in South Royalton, where he was a Senator with the Environmental Law Society and a member of the Mock Trial Team. He was an Intern with U.S. Department of Justice, analyzing workers' compensation benefits under the Jones Act. He received his undergraduate degree from Hawaii Pacific University in Honolulu, where he graduated summa cum laude.