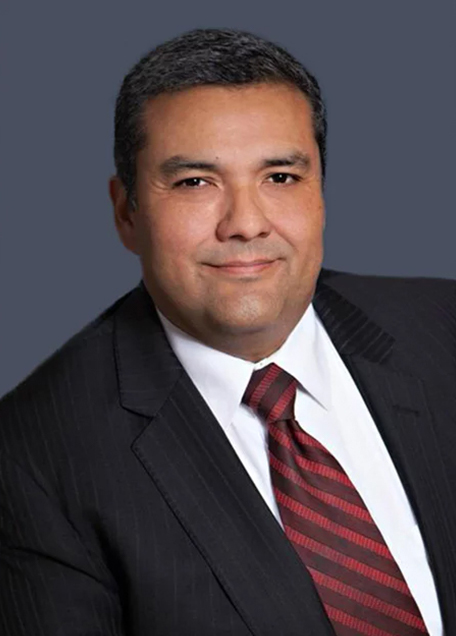 Mr. Naranjo, a Bar-certified specialist in workers' compensation and Partner at the firm, is responsible for cultivating and managing client relationships. He also represents insurance carriers, self-insured employers and public entities in all aspects of workers' compensation defense. Before becoming a partner in the firm, Mr. Naranjo was an Associate, then Senior Attorney.
Before joining Michael Sullivan & Associates, Mr. Naranjo was Managing Attorney at Floyd, Skeren & Kelly in Riverside, where he practiced workers' compensation defense exclusively. He devised legal strategy for as many as 150 files, including 132a issues, maintained client communications and managed the firm's associate attorneys and office staff.
On several occasions, Mr. Naranjo has served as a Workers' Compensation Judge Pro Tem in the Pomona office of the WCAB, where he conducted trials and issued orders and awards.
Mr. Naranjo was an Associate Attorney with Planas & Perez in El Monte, where he represented applicants in workers' compensation matters. In addition to negotiating settlements, he conducted research and client interviews, and drafted documents and correspondence
Mr. Naranjo received his Juris Doctor degree from the University of La Verne College of Law, where he was a Staff Writer for the Law Review, and earned American Jurisprudence Awards in Property and Contracts. He received his undergraduate degree from California State University, Los Angeles.
Mr. Naranjo is fluent in Spanish.