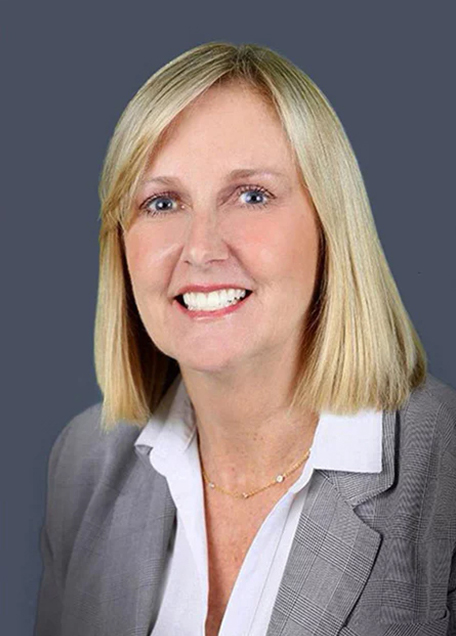 Lisa Aguiar
Attorney Of Counsel
Ms. Aguiar, Of Counsel, practices exclusively employment law, and represents a wide range of businesses. Previously, as Managing Partner at the firm, she headed its employment law practice, and was responsible for growing the firm's new employment law division. She supervised that practice area in the firm's offices statewide.
Ms. Aguiar represents private and public sector businesses in all aspects of employment law defense. She develops defense strategy from initial claim through trial, with an emphasis on preventing litigation and reducing exposure. She is an experienced advocate for large companies with a unionized workforce. Among her notable successes are favorable resolutions of claims with the National Labor Relations Board and of administrative audits by the Department of Labor, Department of Labor Standard Enforcement and the Employment Development Department.
Before her promotion to Partner, Ms. Aguiar was Managing Attorney, regularly handlings wage-and-hour disputes, claims of discrimination, harassment, retaliation and violations of the ADA. Ms. Aguiar has worked on hundreds of cases in both federal and state court, resolving countless cases through mediation and other forms of alternative dispute resolution. Ms. Aguiar is a certified business coach, and assists her clients in employment-mandated training as well as workshops to develop the leadership and communication skills of managers and executives.
As the founder of Aguiar Law Offices in Los Gatos, Ms. Aguiar established a practice devoted exclusively to employment law. She counseled her clients in matters of hiring, termination, compensation and severance. She negotiated proprietary/confidentiality agreements, and advised about technology policies. She successfully defended against a multimillion-dollar overtime/bonus claim by employees of a multinational manufacturing company.
Ms. Aguiar was a Partner at, and later Of Counsel to, Ropers Majeski Kohn Bentley in San Jose. That, too, was an employment law practice handling class actions and a variety of labor claims. An experienced investigator and trainer, Ms. Aguiar supervised both professional and administrative staff.
As Partner at Hoge, Fenton, Jones & Appel in San Jose, Ms. Aguiar was chair of the firm's employment law group. She set strategy and growth goals for all phases of business defense, from daily consultation to litigation, and supervised professional and administrative staff.
Ms. Aguiar was a Partner at Squire Sanders in Palo Alto, also focused on employment and labor law with a business clientele.
Ms. Aguiar began her legal career as Associate Attorney at Williams, Romanski, Polverari & Skelton in Redwood City, where she represented businesses in insurance defense litigation involving environmental, construction defect and personal injury cases.
Ms. Aguiar received her Juris Doctor degree from McGeorge School of Law in Sacramento, where she graduated with honors. She received her undergraduate degrees from Santa Clara University, graduating magna cum laude. She was a member of the Phi Alpha Theta National History Honor Society.