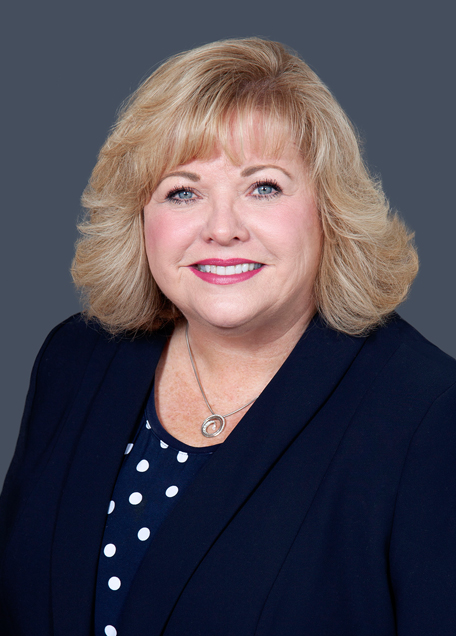 Lisa Peterson
Senior Attorney
Ms. Peterson, a Bar-certified specialist in workers' compensation and Senior Attorney at the firm, represents self-insured employers, third-party administrators and corporations in all aspects of workers' compensation defense. She devises litigation strategy, conducts discovery and analyzes medical reporting, diagnostics and complex medical documents. She attends settlement conferences, hearings and trials, appearing before WCABs throughout Southern California.
As Associate Attorney at Guilford Sarvas & Carbonara in Anaheim, Lisa represented employers and insurance companies in workers' compensation defense. She developed expertise in issues pertaining to CIGA, general and special employment, independent contractors and appeals. Previously, as the sole practitioner in her own firm, Lisa was counsel for scores of workers' compensation applicants, and gained valuable experience litigating a wide range of claims, including those involving psychiatric matters, head trauma, traffic accidents and orthopedics.
Lisa was an Associate Attorney at Stockwell, Harris, Woolverton & Muehl in Orange, then was promoted to Vice President. She assisted the firm's Managing Attorney with all aspects of office management, supervising 11 workers' comp defense attorneys and their support staff. She also conducted training for the legal team.
As Associate Attorney at Laughlin, Falbo, Levy & Moresi in Anaheim, Lisa represented employers and insurance companies in civil court and in defense of workers' comp claims. She began her legal career as Corporate Counsel at First American Real Estate Solutions in Anaheim, advising five companies on a range of business matters including data licensing, office leasing and purchase and employment contracts. She also drafted policies for computer privacy and credit card security.
Before law school, Lisa held several titles at the South Coast Water District in Laguna Beach, working in customer service, personnel and accounting. As Executive Assistant, she provided confidential administrative support to the Board of Directors, General Manager and General Counsel.
Lisa received her Juris Doctor degree from Western State University College of Law in Fullerton, where she was Technical Editor for the Law Review. She received American Jurisprudence awards for her work in Community Property, Real Property and Wills. Lisa received her undergraduate degree from the University of California, Irvine.
Lisa speaks conversational Spanish.