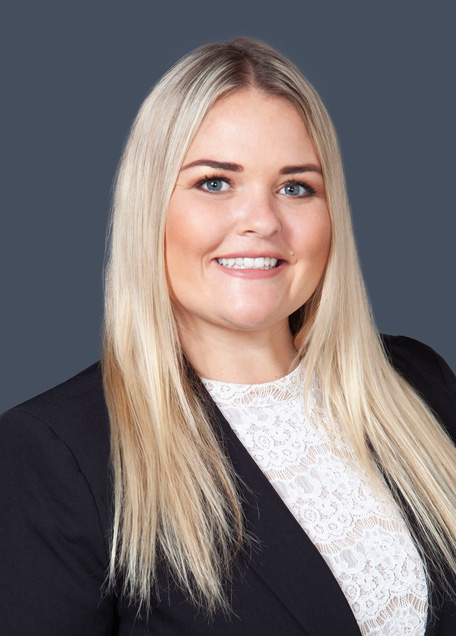 Megan Mavis
Associate Attorney
Ms. Mavis, Associate Attorney, represents public and private entities as a specialist in all aspects of subrogation and civil litigation. She advocates for commercial clients, plaintiffs and defense, on a wide range of matters, including breach of contract, premise liability and personal injury from case inception through trial. Her previous focus as a workers' compensation defense practitioner enhances her ability to manage third-party subrogation.
Before passing the Bar, Megan was a Law Clerk at the firm. During law school, she served as Law Clerk for Howard Law in Anaheim, conducting research and discovery, and drafting documents for the firm's practitioners of labor/employment and personal injury law. Her first legal position was Law Clerk for the Offices of the Orange County Public Defender in Fullerton, where she drafted documents and assisted with misdemeanor arraignments for the criminal defense team.
Before attending law school, Megan was a banker. She served as Branch Manager for several years at two branches of Chase Bank in Costa Mesa. Responsible for 25 employees and as much as $600 million in assets, she ensured compliance with federal regulations including the Community Reinvestment Act, the Bank Secrecy Act and the S.A.F.E. Act. During her tenure, Megan prepared presentations on customer experience and operational integrity for executive management.
As a Co-Manager at U.S. Bank in Ladera Ranch, Megan oversaw a staff of personal bankers selling deposit, investment and loan accounts, ensuring that targets were met and developing tools for higher performance. As an Assistant Branch Manager at Wells Fargo Bank in Tustin, she was responsible for 20 employees and branch operations. Her success was recognized with an Operational Integrity Award for exceptional balancing of risk and service.
Megan received her Juris Doctor degree, summa cum laude, from Western State College of Law in Irvine, where she was a Member of the Deans' Circle for academic achievement, and received a scholarship for academic achievement. She was a Writer for the Law Review, Vice President and Honors Recipient for Moot Court and the Recipient of three Witkin Awards for academic excellence in Constitutional Law I, Criminal Procedure and Legal Writing II. Megan received her undergraduate degree from Vanguard University in Costa Mesa, where she received a scholarship for academic excellence, and was a Member of the Professional Studies Program for students employed full time. Megan also completed course work at Fullerton College.