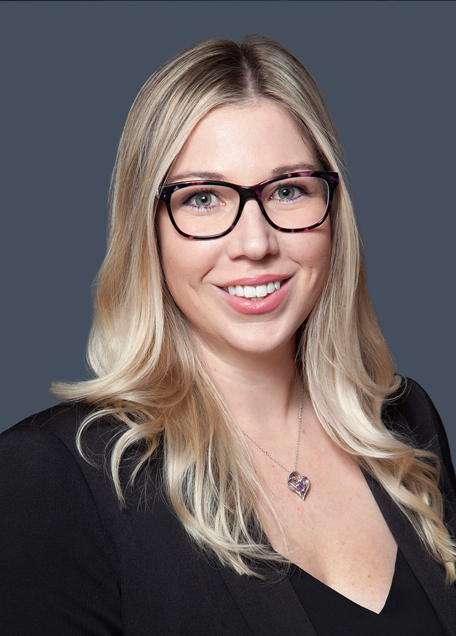 Megan O'Connor
Associate Attorney
Ms. O'Connor, Associate Attorney, represents self-insured employers, third-party administrators and corporations in all aspects of workers' compensation. She manages cases from inception through resolution, conducting research and depositions, drafting documents and analyzing medical records. She attends hearings, conferences and trials in Los Angeles and Orange counties.
Before deciding on a legal career, Ms. O'Connor was an insurance industry professional. She was a Claims Examiner at Sedgwick in Long Beach, where she conducted claim investigations and file reviews, managing and devising claims strategy for as many as 140 indemnity files. She also evaluated claims for subrogation and potential fraud, and to estimate costs, manage medical treatment and calculate pay benefits. She conducted quarterly file reviews with clients, maintaining communication with medical providers, injured workers and attorneys. Her first job with the company was as a Claims Adjuster, conducting investigations, and learning how to navigate the litigation terrain.
She also served as a Claims Examiner at Keenan and Associates in Torrance, managing as many as 175 indemnity files. She became adept at coordinating the parties involved in claims and communicating with the injured workers, defense and applicant attorneys, medical providers and clients. She reported regularly to excess carriers and clients about the status of their claims.
After college, Ms. O'Connor sampled the retail industry, first as a Customer Service Representative, then a Returns Department Manager at LA Police Gear in Valencia. She handled customer complaints and resolved billing issues, honing her communication skills in the course of resolving thorny problems between manufacturers and customers. She also inspected returned merchandise, worked with the warehouse staff to maintain the accuracy of inventory and corresponded with vendors regarding defective merchandise.
Ms. O'Connor received her Juris Doctor degree from Pacific Coast University School of Law in Long Beach, and her undergraduate degree from California State University, Long Beach.