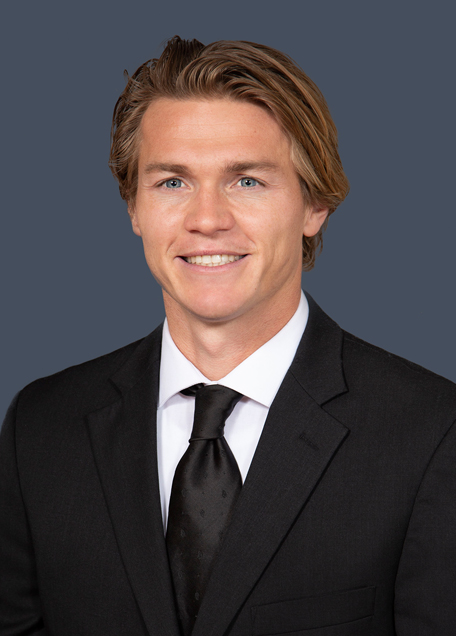 Michael Forbes
Associate Attorney
Mr. Forbes, Associate Attorney, represents the defense in workers' compensation claims. He conducts research, drafts documents and correspondence, and assists in discovery and the analysis of medical reporting. He attends conferences, hearings and trials. Before passing the Bar, Michael was a Law Clerk for the firm, assisting attorneys in all matters of workers' compensation defense.
As a Certified Law Clerk for the San Bernardino County District Attorney's Office in Rancho Cucamonga, Michael drafted motions and appeared at hearings and trials for the felony preliminary hearing department, where he developed courtroom speaking and writing skills.
Michael received his Juris Doctor from Santa Clara University School of Law in Santa Clara, where he was a Legal Counsel Intern for GoPro, reviewing licensing and copyright agreements, and contracts for Olympic athletes. He also worked on brand protection. Michael received his undergraduate degree from the University of California, Santa Barbara, where he captained the swim team to two consecutive Conference championships, and received the team award for displaying teamwork, leadership and communication skills. He also volunteered as a Coach for the Special Olympics swim team.