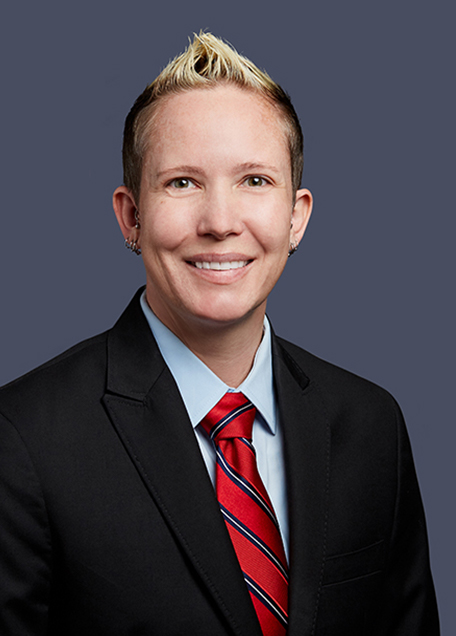 Ms. Hill, Partner, a Bar-certified specialist in workers' compensation, represents self-insured employers, third-party administrators, insurance carriers and corporations in all aspects of workers' compensation, from inception to resolution of their cases. She devises legal strategy for discovery, conferences and trials, and appears at WCABs throughout Northern California.
Before joining Michael Sullivan & Associates, Ms. Hill was a Senior Associate Attorney at Gale Sutow & Associates in Novato, managing as many as 75 files in workers' compensation defense. Responsible for devising litigation strategy, she also developed and maintained strong relations with insurance adjusters throughout Northern California. At Hanna, Brophy, MacLean, McAleer & Jensen in Santa Rosa, she was an Associate Attorney representing insurance companies and self-insured employers in workers' compensation defense. She also served as a CIGA panel attorney.
As an Associate Attorney at Mullen & Filippi in Santa Rosa, Ms. Hill began her exclusive practice of workers' compensation defense. She conducted research and discovery, drafted documents and attended conferences, hearings and trials. Here, too, Ms. Hill was on the CIGA panel. She began her legal career an Associate Attorney at Brayton Purcell in Novato, where, as a plaintiffs' attorney, she specialized in asbestos exposure, representing longshore workers for whom she evaluated and negotiated settlement offers.
Ms. Hill received her Juris Doctor degree from Golden Gate University School of Law in San Francisco, where she was a member of the Dean's List. She authored an article for the university's Environmental Law Journal, "Holding the 'Responsible Corporate Officer' Responsible: Addressing the Need for Expansion of Criminal Liability for Corporate Environmental Violaters." She also received a Witkin Award for academic excellence, as well as three CALI awards for computer-assisted legal instruction. She received her undergraduate degree from Sonoma State University in Rohnert Park.