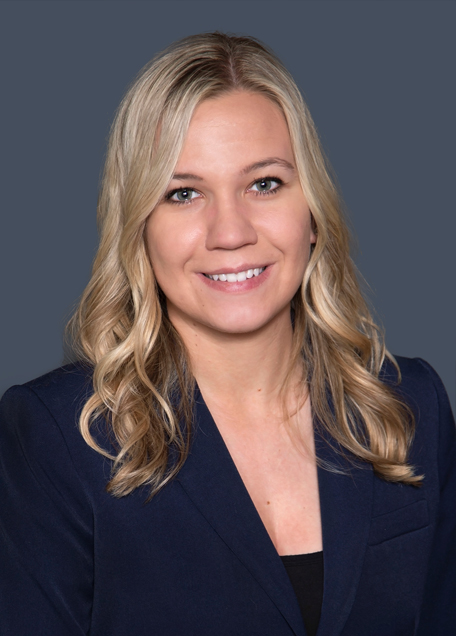 Olga Apostolyuk
Associate Attorney
Ms. Apostolyuk, Associate Attorney, represents the defense in workers' compensation claims. She conducts research, drafts documents and correspondence and assists in discovery and the analysis of medical reporting. She attends conferences, hearings and trials, appearing before WCABs throughout Southern California. Before passing the Bar, Olga was a Law Clerk for the firm, assisting attorneys in all matters of workers' compensation defense.
Previously, Ms. Apostolyuk served as an Associate Attorney for Collins + Collins in Orange, California, where she supported the firm's clients throughout the litigation process. She also served as a Law Clerk for Rinos Martin & Sabongui in Tustin, and for Quintilone & Associates in Lake Forest. Ms. Apostolyuk began her law career as a Law Clerk for Community Legal Aid of Southern California, researching how to appeal Medi-Cal/Medicare decisions and counseling the nonprofit's clients regarding their Medi-Cal and Medicare benefits.
Ms. Apostolyuk received her Juris Doctor degree from Chapman University's Dale E. Fowler School of Law, where she was president of the Health Law Society. She participated in mock trial competitions and received a CALI award (computer-assisted legal instruction) for Excellence in Trial Practice. Olga's undergraduate degree, cum laude, is from California State University, San Bernardino, where she was on the Dean's List.