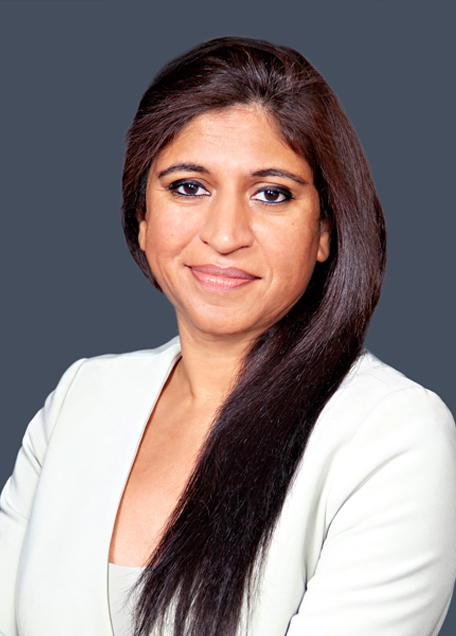 Suki I. Patel
Senior Attorney
Ms. Patel, Senior Attorney, represents self-insured employers, third-party administrators and corporations in all aspects of workers' compensation from case inception to resolution. She conducts research and depositions, analyzes medical reporting and records, drafts documents and attends hearings, conferences and trials, appearing before WCABs throughout Southern California.
Before joining Michael Sullivan & Associates, Suki was a Senior Attorney with Bradford & Barthel in Los Angeles, representing the defense in workers' compensation claims. She cultivated cross-examination and deposition skills, focusing on claim evaluation for early resolution with cost-benefit analysis. She also participated in the firm's marketing efforts to expand its client base.
Suki was a Senior Attorney with Widom & Savey in Los Angeles, where her workers' comp defense portfolio included commercial and nonprofit employers. She developed expertise in case-in-chief trials, 132a violations and serious & willful claims, appearing before WCABs throughout Southern California.
As Senior Attorney with Albert & Mackenzie in Orange, Suki represented employers, insurance carriers and third-party administrators in workers' compensation cases, as she did previously as an Associate Attorney with Laughlin, Falbo, Levy & Moresi in Anaheim. She began to focus on worker's comp defense as an Associate Attorney with the Law Offices of Paul C. Herman in Hermosa Beach, where she cultivated a proactive approach to file management and deposition strategy.
Early in her career, Suki served as In-House Counsel for J.K. Residential Services in Los Angeles. She drafted leases, maintenance and employment contracts, and represented the real estate management company in hearings, settlement conferences and trials in a variety of matters.
Suki received her Juris Doctor degree from Whittier Law School in Costa Mesa, and her undergraduate degree from the University of California Irvine.
Suki speaks conversational Spanish and Gujarati, a north Indian dialect.