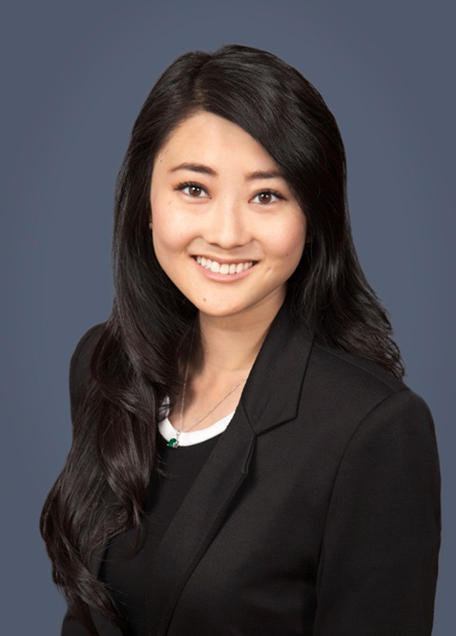 Tiffany E. Liu
Supervising Attorney
Ms. Liu, a Bar-certified specialist in workers' compensation, is a Supervising Attorney. She represents self-insured employers, third-party administrators, public entities, and corporations in all aspects of workers' compensation defense while overseeing the work of other attorneys. Before her promotion, Ms. Liu was a Senior Attorney. She joined the firm as an Associate Attorney.
Before joining Michael Sullivan & Associates, Ms. Liu was an Associate Attorney with Stander Reubens Thomas Kinsey in Corona. There, too, she represented employers in workers' compensation cases. She devised legal strategy, conducted all forms of discovery and settlement negotiations, counseled on contribution and reimbursement issues, and resolved medical provider liens. She appeared before WCABs throughout Southern California.
Ms. Liu was a contract Attorney with Rosen Law Group in Los Angeles, drafting and editing production agreements for clients engaged in all aspects of motion picture and television development. Before completing law school, she was a Legal Assistant at Peter, Rubin & Simon in Beverly Hills, reviewing talent and television production agreements and researching employment and trademark issues relevant to the entertainment industry. During law school, she was a Law Clerk at the Law Offices of Oliver J. Vasquez in Los Angeles, where she assisted in civil litigation matters related to personal injury and insurance defense. She drafted pleadings, correspondences, and subpoenas for medical records, as well as analyzed liability and settlement negotiations.
She received her Juris Doctor from Loyola Law School in Los Angeles, where she received a LexisNexis certificate as a Professional Researcher. She served as Treasurer, then President of the school's Entertainment and Sports Law Society, and was a member of the Phi Alpha Delta Law Fraternity and the Asian Pacific American Law Students Association. She also served as a Legal Extern for the Screen Actors Guild Agency Relations department. Ms. Liu received her undergraduate degree from the University of California, Berkeley.
Ms. Liu is fluent in Mandarin.