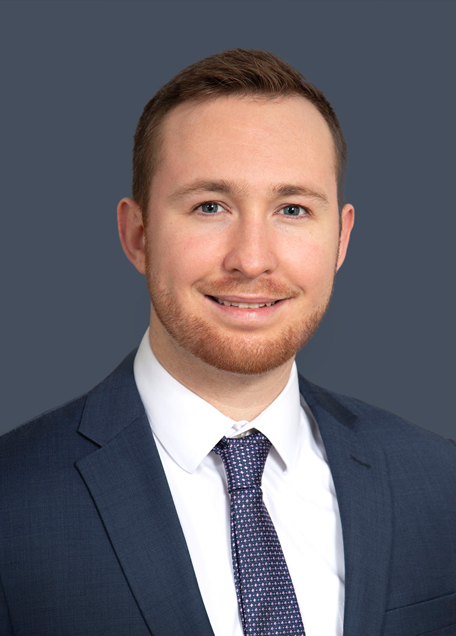 Trevor Johnson
Associate Attorney
Mr. Johnson, Associate Attorney, represents the defense in workers' compensation claims. He conducts research, drafts documents and correspondence, and assists in discovery and the analysis of medical reporting. He attends conferences, hearings and trials, appearing before WCABs in Southern California. Before passing the Bar, Trevor was a Law Clerk for the firm, assisting attorneys in all matters of workers' compensation defense.
Trevor was a Legal Extern for the Church State Council in Westlake Village, where he conducted research and drafted legal documents and memos on religious discrimination in the workplace. He also participated in discovery and meetings with clients and prospective clients of the organization, which promotes religious freedom for people of faith. At La Sierra University in Riverside, Trevor was a Resident Assistant responsible for planning and executing all social events for residents of student housing. He also handled disciplinary and residential service issues.
Trevor received his Juris Doctor from Pepperdine University School of Law in Malibu, where he served as a legal worker for the school's Community Justice Clinic, researching and drafting employment policies and engagement letters for the clinic's clients, and drafting memos on a variety of legal issues. Trevor received his undergraduate degree cum laude from La Sierra University, where he was a member of the Enactus business program of community outreach.