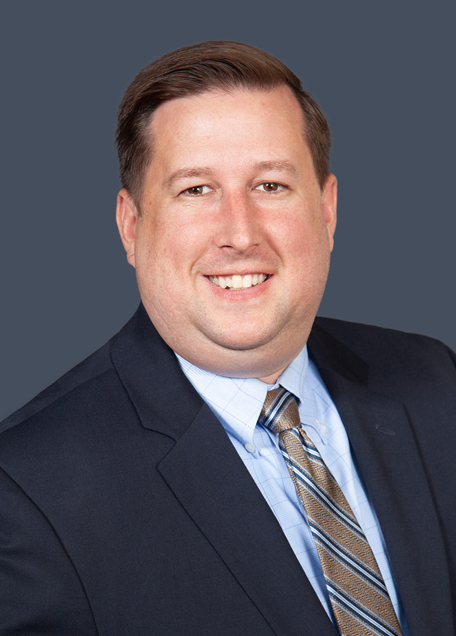 Trevor J. Michels
Associate Attorney
Mr. Michels, Associate Attorney, represents insurance carriers, self-insured employers, third-party administrators and corporations in all aspects of workers' compensation from inception of cases through resolution. He conducts depositions and cross-examinations, drafts documents, negotiates lien claims and attends hearings and trials at WCABs throughout Southern California. Trevor also conducts seminars for clients on workers' comp case law and statutes.
Before he joined the firm, Trevor was Staff Counsel II for the Law Offices of Timbol & Kaplan in Los Angeles. He was a worker's compensation specialist representing national insurance carrier Am Trust Financial in a range of litigation matters, notably complex cases of exposure. He conducted depositions and cross-examination of medical providers, and met regularly with the company's claims examiners and managers to devise litigation strategy. He also conducted presentations for them on current issues in workers' compensation law.
Trevor first focused on insurance defense as Field Counsel for the Law Offices of Kirk & Myers in Los Angeles, representing Liberty Mutual Insurance in workers' compensation matters. He developed expertise in identifying exposure and clients' potential risk of exposure. He conducted applicant depositions and cross-examinations of medical providers, and appeared before WCABs throughout Southern California. Trevor also trained junior attorneys in workers' comp law, and conducted presentations at insurer's claim offices about worker' comp issues.
As a Contract Attorney for the Law Office of Terese Oliver in Orange County, Trevor was a Deputy City Attorney working with Santa Ana's police officers in negotiations with defense attorneys in criminal traffic cases. He also tried traffic cases before the Orange County Superior Court.
Trevor volunteered as a Law Clerk with the Los Angeles City Attorney's real property/environment section, conducting legal research on inverse condemnation and matters related to CEQA. As a Law Clerk with the Office of the Attorney General of California in Sacramento, Trevor drafted documents for state and federal court matters in the Torts and Condemnation section, and assisted staff attorneys in jury trial preparation.
Trevor is a longtime supporter of the YMCA's California Youth and Government program, serving on its Board of Directors. He's also been a Board Member of the Southeast District Bar Association of Los Angeles.
Trevor received his Juris Doctor degree from the University of the Pacific, McGeorge School of Law in Sacramento. He was a Summer Intern and a Student Extern for the California Attorney General, and a Summer Associate/Law Clerk for the Washington, D.C., Attorney General. He was a Member of the Phi Alpha Delta law fraternity, the American Constitution Society, and the Anthony M. Kennedy American Inn of Court, an organization that promotes ethics, civility, and professionalism in the legal profession. Trevor participated in a Study of Comparative Fundamental Rights in the U.S. and EU with U.S. Supreme Court Associate Justice Kennedy in Salzburg, Austria. Trevor received his undergraduate degree from the University of California, Santa Cruz.
Trevor speaks conversational Spanish.